Court grants the SEC an extension of a disclosure period in the Ripple case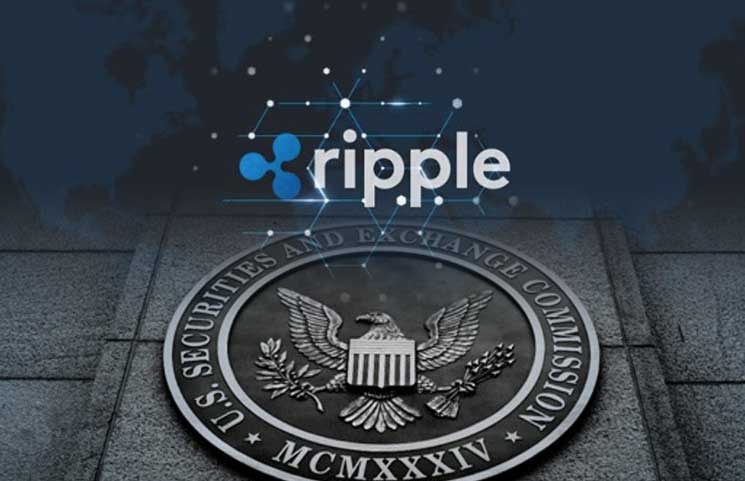 A U.S. federal court has granted the SEC another extension to submit a timeline for disclosing information about Ripple managers Garlinghouse and Larsen. The SEC has until April 15 to notify the court if additional findings are required, and the two executives have until April 8 to respond.
The crypto industry's biggest legal battle will drag on for a few more weeks. A U.S. federal court has granted the SEC an extension to provide a timeline for disclosing more information in its lawsuit against Ripple and its two top executives.
The SEC sued Ripple in December 2020, then chaired by Jay Clayton, who has since given way to Gary Gensler. Since then, it has been observed that the authority has been using delaying tactics that have lengthened the process. The blockchain payment service provider is the big loser if the case drags on, as its cryptocurrency XRP suffered a price drop in 2020 from which it has not fully recovered to date.
The recent court decision will make the case even longer. As the lawyer James Filan announced, the request of the regulatory authority was granted in writing. The decree states :
"The SEC will notify the court within a week of filing each defendant's responses as to whether additional disclosure is required. The parties are directed to meet and agree on a timeline for filing motions for summary judgment. The parties will submit a joint timetable to the court for approval no later than one week after the SEC's submission."
CEO Brad Garlinghouse and former CEO and Chairman Chris Larsen have until April 8 to submit their responses. The SEC's comment on further disclosure is due a week later on April 15, and the joint proposed schedule is scheduled for April 22.
However, the two Ripple executives can expedite the process by submitting their response earlier than April 8th. If they do so, it will start a two-week deadline for the SEC to file their additional disclosures and for the jointly proposed schedule to come up a week later.
The XRP community has recognized the SEC's move for what it is — a case of protracted litigation.
Some feel that this is just a natural part of a dispute between two parties. One observer explained: "This is enforcement of interests through litigation. The SEC wasn't prepared, but the court doesn't blame them. Everyone, including the judges, is learning. Just think how many people still don't understand cryptocurrencies. Each extension request gives the court more time to learn."
Ripple has previously criticized the SEC for its delaying tactics. In a March 21 filing, it stated:
"The SEC has delayed resolving this case long enough. Nothing should further deter Ripple from seeking summary judgment."