Ethereum's Surge Above $2,700 for the First Time in 2 Months Causes Crowd Euphoria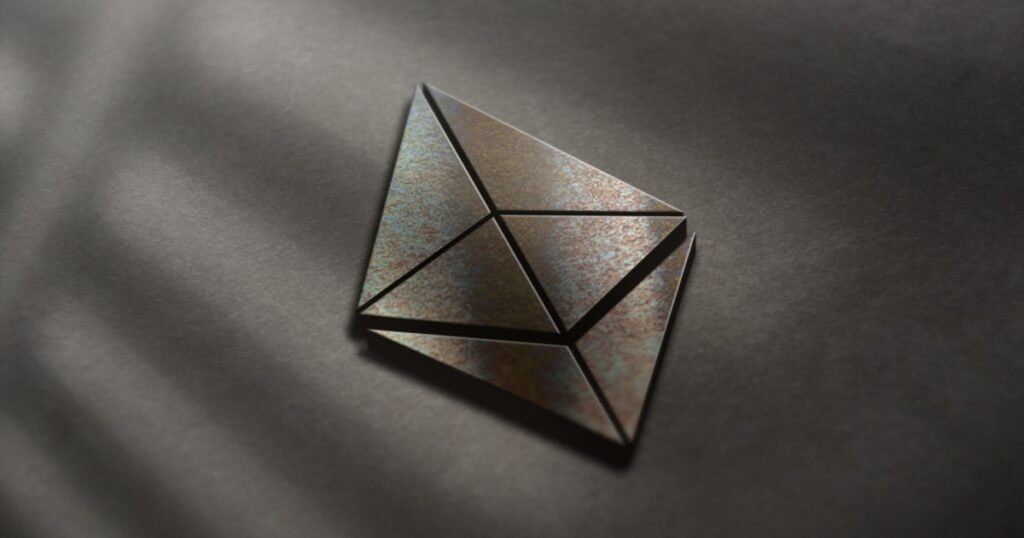 Ethereum's uptick above $2,700 not experienced in two months has made the crypto community excited. The second-largest cryptocurrency had, however, retraced to the $2,600 level during intraday trading, according to CoinMarketCap.
On-chain metrics provider Santiment explained:
"Ethereum's surge above $2,700 for the first time in 2 months has caused some signs of crowd euphoria, according to our data. We've seen social volume play a great role in terms of big spikes recently leading to tops, and valleys leading to bottoms."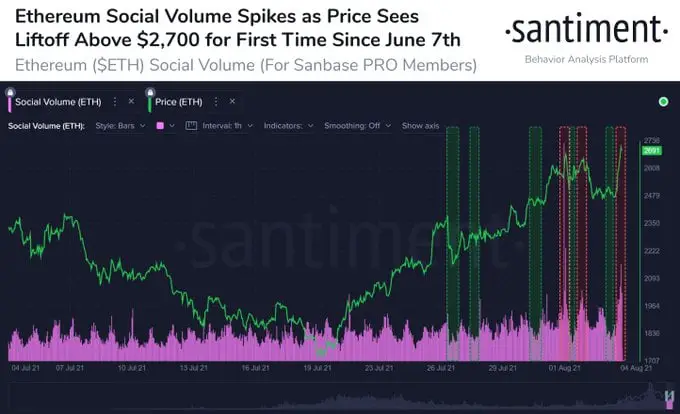 Furthermore, this price surge triggered strong momentum in the derivatives market. Data analytic firm IntoTheBlock stated:
"As the price Ethereum crosses the $2,700 mark for the first time since June 7th, the derivatives market is showing strong momentum. Volume up, Open Interest Up, and Price up, we do know what that means right?"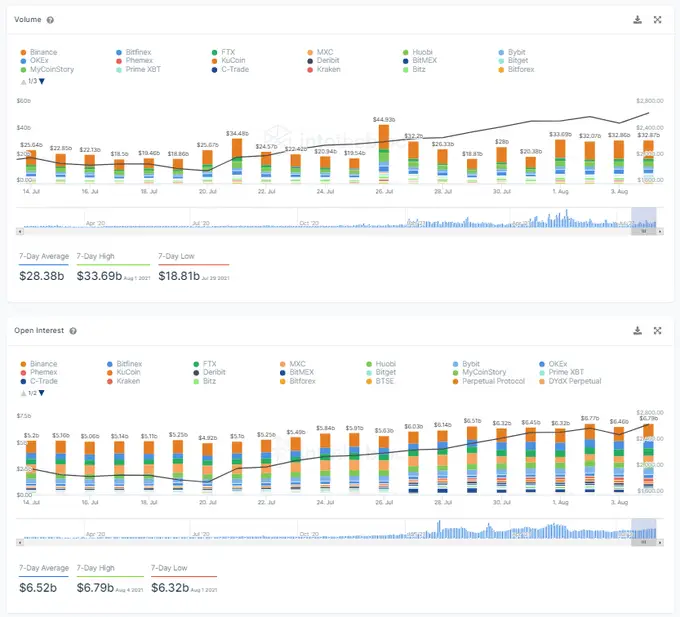 Therefore, this is a bullish sign coupled with a major upgrade in the Ethereum network. The London hard fork is set to go live on August 5. The London Hardfork is expected to give users more power prompted by a proposed base gas fee. Moreover, the model to be introduced will be advantageous to miners.
26% of ETH supply is locked in smart contracts
Documenting Ethereum, a crypto data provider, acknowledged that 26% of Ethereum supply was in smart contracts.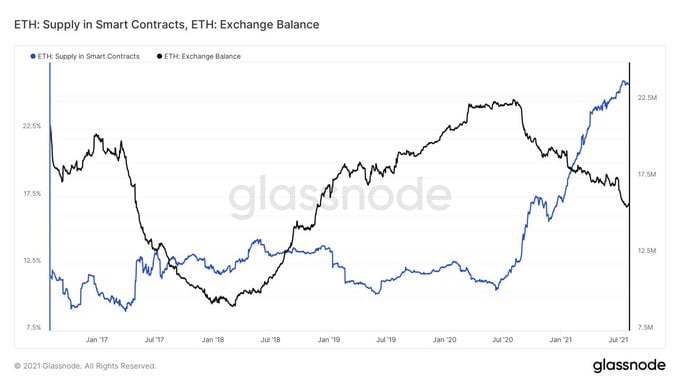 Smart contracts are blockchain-powered and are often in high demand in decentralised finance (DeFi) and non-fungible token (NFT) sectors.
ETH's social volume climbed to an 11-week high, prompted by a substantial rise in crowd awareness and interest.
According to a recent analysis by IntoTheBlock, Ethereum faces two key levels of on-chain resistance on its path to $3,000 once again, given that 1.19 million addresses bought 2.03 million ETH between the $2,598 and $2,753 levels.
As the London Hardfork is set to go live, whether this will boost a surge to the $3,000 level remains to be seen.
Image source: Shutterstock