Hindenburg Research Hunts $1M Bounty for Information on Tether's Dollar Reserve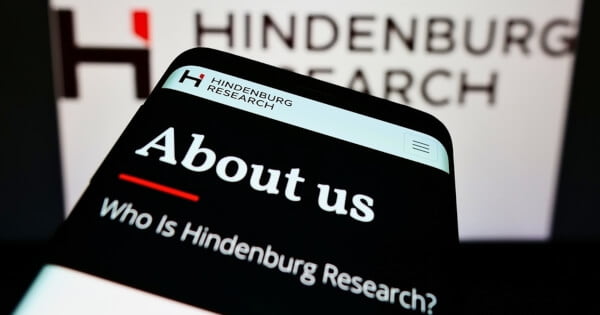 New York-based forensic financial research firm Hindenburg Research offers a $1 million bounty to anyone who can provide information about Tether's stablecoin reserves.
According to the research outfit, Tether, despite a number of regulatory sanctions from the U.S. authorities, has refused to provide precise details about the counterparties holding the commercial papers it claims are backing the USDT stablecoin.
The stablecoin is supposedly pegged 1:1 with the U.S. Dollar. This claim has caused Tether to face sanctions and pay heavy settlements as demanded by the New York Attorney General's office and the Commodity Futures Trading Commission (CFTC). 
"Tether is a key underpinning of the multi-trillion-dollar crypto market. Yet despite its repeated claims of transparency, its disclosures around its holdings have been opaque. The company claims to hold a significant portion of its reserves in the commercial paper yet has disclosed virtually nothing about its counterparties," the announcement reads with the research firm's founder, Nathan Anderson, who said  he "feels strongly that Tether should fully and thoroughly disclose its holdings to the public."
Tether Balks at the Bounty Program: Calls it a "Pathetic Bid for Attention"
Tether has responded to the Hindenburg Research bounty program in a strongly worded manner. 
"This stunt from Hindenburg Research is a pathetic bid for attention while others are making real change and building wealth and results. They are attempting to discredit not just Tether, but an entire movement. Thankfully, everyone sees through their opportunism as bitcoin approaches another all-time high,"
Tether also adds, "this is not the first time Hindenburg Research has orchestrated an apparent scheme in pursuit of profit. Nor will it be the last. Tether abhors and denounces their actions and transparent motives."
The company reiterates that it is a pioneer in the industry and that despite being scrutinized more than its peers, it is ready to respond to local regulations.
Image source: Shutterstock