Turn companies into DAO? BTC Veteran Explained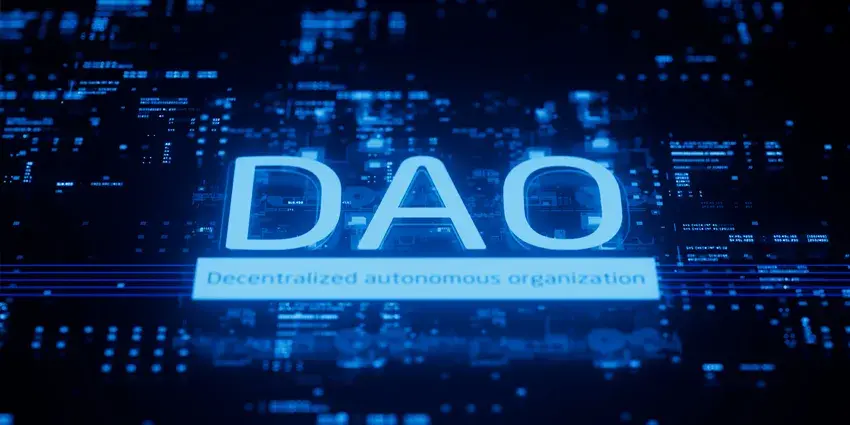 Why should you turn a company into a DAO and how does the modern, decentralized company model work? Bitcoin veteran Erik Voorhees made this move with an established operation. Now he explains his decision.
2021: Voorhees' ShapeShift becomes a DAO
Bitcoin veteran Erik Voorhees founded and ran a swapper called ShapeShift. Services of this type usually allow their users to exchange cryptocurrencies with one another. There are no barriers like KYC.
ShapeShift has been one of the market leaders in the industry since 2014 and has been extremely popular with users. That changed after the service introduced KYC measures in 2018. From there, each customer was required to be identified in advance.
We have been crucified by the crypto community for making these decisions that we were not even legally allowed to explain.
The entrepreneur writes in a Twitter post .
To this day, this measure is as unpopular as it is unusual among swappers. However, Voorhees explains that this request was made specifically by authorities, even though the service did not offer access to fiat currencies.
ShapeShift reluctantly implemented the government requirement for two and a half years before making the decision in 2021 to transform its company into a decentralized autonomous organization. ShapeShift should thus free itself from state control and once again correspond to the crypto principles of decentralization , openness and neutrality .
How does a company work as a DAO?
The principle of decentralized autonomous organizations is already being increasingly used in the crypto world. In fact, however, the name often promises more than is actually realised. In the case of the so-called DAOs, the community usually only replaces the corporate management.
However, since such a DAO is also used by companies that developed a cryptocurrency with a highly centralized circulation supply – such as Terra Classic (LUNC) – a large part of the voting power often still remains with the people who were connected to the former company.
In this function, a DAO is then mainly used to evade the powers of authorities. But that wasn't enough for Erik Voorhees. In July 2021, he stated that ShapeShift would become a DAO starting in 2022.
Goal of the development: ShapeShift is going from a financial company to a technology company. As such, it does not interact directly with customers either, but provides them with decentralized trading platforms in a publicly accessible interface.
Most recently, Voorhees explains his move, achievements and details, and how the DAO was able to replace him as CEO.
Does a DAO have permanent employees?
On top of that, there is no longer a manager and no employees – at least not in the traditional sense. Instead, the system relies on publicly viewable bonuses . Users who complete the posted tasks will receive their reward from the DAO's funds.
In practice, however, there are still permanent employees. Also those who manage funds released by the DAO or advertise public tasks. However, every payment is made with cryptocurrencies. There is therefore no dependency on easily censorable bank accounts.
In fact, the user community can directly submit suggestions for improvement and vote on them. The management of the service is done on Dework . The platform provides a basis for decentralized work processes.
Of course, this DAO is also based on its own token . ShapeShift calls him FOX. Holders of the token evaluate the activities that the de facto employees of the DAO combine into so-called workstreams. The token holders then vote on how much money to invest per workstream.
The employee stream leaders , in turn, decide what exactly happens with this money. You can also choose the option of awarding a contract to a company instead of putting it out to public tender.
The principle is primarily based on removing power over the assets of the DAO from central employees. From the outside, a company becomes much more resilient. Even states would then no longer be able to confiscate the entire capital of a company, because this is under the control of a community.
Why is KYC so cumbersome?
Erik Voorhees rejects KYC for ethical reasons. He also considers the principle to be very questionable from a legal point of view, since the sharp increase in surveillance due to this measure also affects innocent people.
Every year in the United States, identity theft causes more damage than robbery and theft combined. The U.S. Department of Justice estimates annual losses at $17 billion.
A recent incident involving the crypto lender Celsius showed how KYC is becoming a threat . Today, ShapeShift is a decentralized trading platform that implements protocols like THORChain. This is a DEX that allows different cryptocurrencies to be exchanged with each other without a central authority. On most DEXs, this is only possible within a specific blockchain with different tokens.
According to a wiki entry, Voorhees currently resides in Crypto Valley .