Avalanche and Amazon cooperate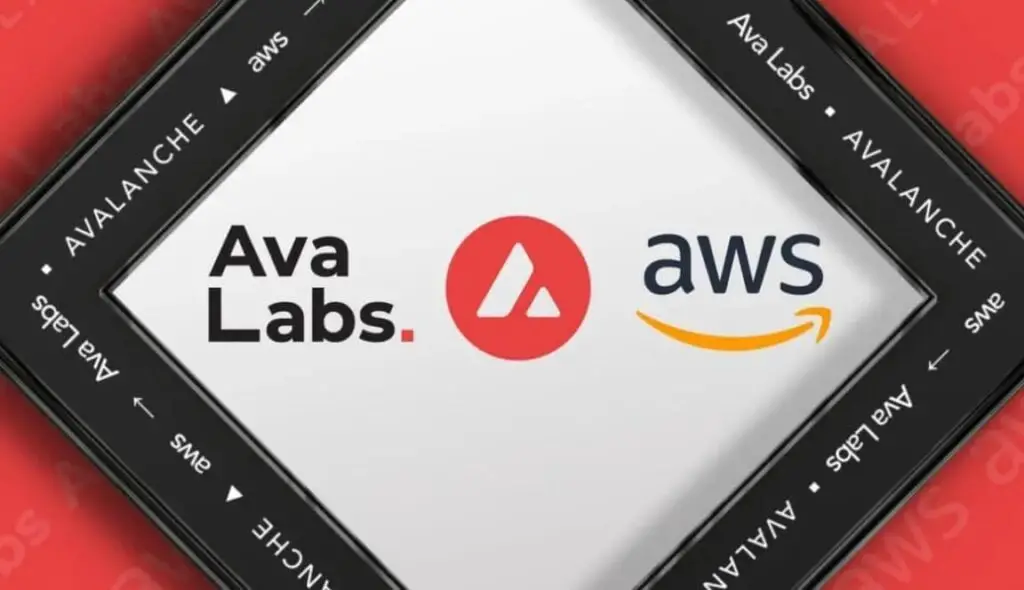 Avalanche and Amazon cooperate. Ava Labs, the core company behind the cryptocurrency , has been able to reach an agreement with Amazon Web Services (AWS) . From now on it is very easy to set up a network node of the blockchain project. The main aim is to reach governments and companies.
As can be seen from a press release from Avalanche , Avalanche and Amazon are now cooperating. Avalanche is one of numerous smart contract platforms. Ava Labs developers released the project in September 2020.
The aim of the cooperation is to enable companies and government agencies to use the blockchain easily . Amazon integrates Avalanche into its own Amazon Web Services (AWS) cloud service .
For example, it is possible to set up an avalanche node within the AWS marketplace with just one click. The network node can also be used via the AWS GovCloud service to comply with regulatory requirements.
Avalanche's entry into the AWS Partner Network (APN) aims to enable users to create individual content via the cloud. The APN network consists of over 100,000 participating companies in over 150 countries.
Being able to quickly create nodes and test networks with AWS is a tremendous boon for individual and enterprise developers. All in the jurisdiction that makes the most sense to them.
Explains Emin Gün Sirer, Founder and CEO of Ava Labs. The Avalanche network is already ready for many millions of users. An additional function should be particularly interesting for institutions, companies and authorities:
The use of subnets. This allows interested parties to set up an isolated network. In certain applications, this is even more robust.
AVAX price explodes after announcement
In the last 24 hours, Avalanche has risen like no other cryptocurrency among the top 100. The coin only has to admit defeat in the weekly trend . Since yesterday, the AVAX course has exploded by 21 percent.
The reason for the sudden increase in value is apparently the integration into Amazon's cloud service. What appears to be extremely bullish news for some users is generating staunch rejection among other investors.
Are Avalanche and Amazon really partners?
Some users are wondering about the press release that Avalanche's developers are issuing. According to critics, Amazon has not made a comparable announcement. So are Avalanche and Amazon really partners?
Avalanche is part of the APN and integrated with the AWS marketplace. To speak of a partnership is therefore not a false statement. It is questionable, however, how special this innovation actually is.
AWS now includes over 70 different blockchains for which the same offer already exists. So Amazon is by no means focusing on Avalanche. Rather, it is another entry in the portfolio of the service.
Critics therefore call Ava Labs' presentation a "credibility killer." The blockchain company apparently exploited the message in a media-effective manner.