Blur puts OpenSea under pressure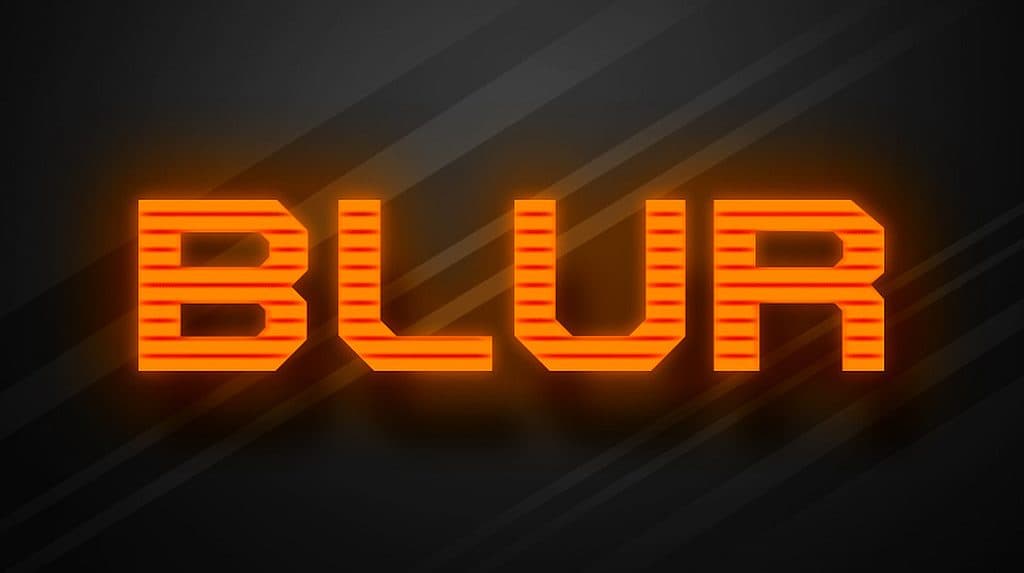 A new NFT marketplace was launched two months ago under the name Blur . Like some of its predecessors, the platform was able to quickly catch up with the market leader OpenSea, but this time it could actually be a sustainable development.
New NFT marketplace puts pressure on OpenSea
OpenSea turned five years old to the day yesterday. The NFT marketplace has since grown into one of the most important portals in the Ethereum ecosystem. The trading platform has so far been the undisputed leader in the NFT market. Several competitors wanted to oust the veteran – so far unsuccessfully .
The approach of the competitors is often similar. X2Y2 and LooksRare tried very aggressive incentives. Users were paid for using the trading platform with specially created tokens . This resulted in an enormous share of so-called wash trading on both marketplaces .
In October, another NFT marketplace started with Blur. This time, however, the newcomer is pursuing a completely different strategy. Instead of personal profits, functional superiority should attract customers.
OpenSea lags significantly behind its younger competitor in terms of trading volume over the last 24 hours, as evidenced by data from NFTScan . Here a volume of 20,810 Ethereum on Blur faces a volume of 8,457 ETH on OpenSea.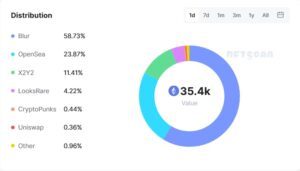 What makes Blur better than OpenSea?
OpenSea and Blur serve two completely different clientele. While OpenSea is visually and functionally aimed at the convinced NFT collector, Blur wants to serve professional NFT traders. This is already noticeable when looking at the data from NFTScan.
Although Blur's trading volume is almost two and a half times as large, the absolute number of sales is less than a quarter of what OpenSea handles. Accordingly, significantly more end users are still active on the market leader than on all of the competitors combined. 
If you go to the Blur website, you will quickly notice differences. Instead of like a virtual gallery, the marketplace is structured more like a table. It is reminiscent of trading platforms – and that's exactly what it's supposed to be.
People who use Blur should be able to see at first glance which offers could be particularly profitable. The developers provide a function for NFT sniping for this purpose.
When dealing with NFTs, sniping refers to the purchase of digital content that is significantly cheaper compared to the rest of a collection. Blur lists remarkably cheap NFTs in a specially designed overview.
Other options also make life easier for professional traders. This includes a function for sweeping. In NFT sweeping, people buy the cheapest works in a particular NFT collection. On the one hand, you want to drive the floor price of the collection up and on the other hand you get new tokens, which can then be offered again for a higher price and thus sold for profit – this is referred to as flipping.
The special feature: Blur searches several large marketplaces and then provides all offers in a summarized form. Sweeping, which can otherwise take a few minutes and many mouse clicks, is possible on the platform within a few seconds.
Blur allows individual royalty fees
Blur users can determine the increasingly controversial royalty fees themselves. Typically, the developers of an NFT collection set these fees. With each resale, you receive a share of the sales value.
In early 2023, the NFT marketplace plans to launch its own token, BLUR. This is to be distributed via airdrop to users of large NFT marketplaces such as OpenSea, X2Y2, LooksRare and others. This requires a wallet address that has trades on the platforms.