Coinbase releases WAAS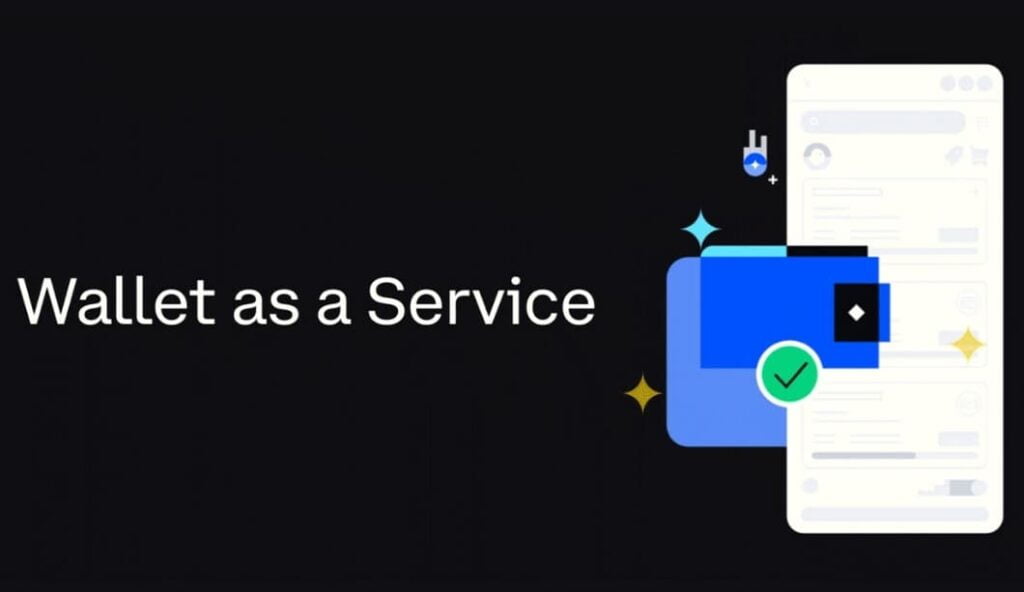 Coinbase releases Wallet As A Service , or WAAS for short. With this step, the US crypto exchange wants to promote the mass adoption of cryptocurrencies. In fact, however, the system seems to have clear pitfalls for end users.
Coinbase releases Wallet As A Service
Coinbase has recently stepped up its involvement in the crypto industry significantly. Recently, a native blockchain called Base was reported, which was developed and presented by a crypto exchange. Stated goal: to promote the mass adoption of cryptography.
The same goal applies to the company's latest product. By offering Wallet As A Service (also known as WAAS ), Coinbase wants to increase the spread of crypto wallets and make them easier to use.
Today, Coinbase is launching Wallet as a Service , a scalable and secure set of wallet infrastructure interfaces that enable businesses to easily create fully customizable blockchain wallets for their users and applications.
Writes CEO Brian Armstrong on Twitter. The product should fulfill two tasks at the same time. On the one hand, it should reach users through integrations in third-party programs, on the other hand, it should be much easier to use than before.
Coinbase deliberately distances itself from the basic key phrase system. Over the past few months, she has been repeatedly criticized. For many users, their custody is too complicated and their role too incomprehensible.
Coinbase: WAAS apparently has enormous pitfalls
The key phrase or a private key plays a central role when using cryptocurrencies. Thanks to it, the user can always remain in control of his digital systems.
Coinbase now wants to change this system. This should lead to simplification and also bring better security. Similar to a MultiSig wallet, the user receives part of the private key, while Coinbase receives a second part.
Only together do the two fragments have access to the respective cryptos. Coinbase calls the technology used Multi-Party Computation (MPC) . Even if the end device is infected or a fragment is lost, the user's cryptocurrencies are not in danger.
Coinbase creates multiple encrypted backup copies that can be restored in an emergency. However, these elements give the crypto exchange an elevated position again, like the banks in the classic financial system.
Apparently, Coinbase would have the opportunity to influence the user's decisions by not confirming a transaction with its own key fragment. This possibility jeopardizes the freedom of users.
According to a blog entry, however, users also want to be able to export the private keys in order to restore them in a conventional non-custodial wallet .
The first projects with WAAS are already in progress
As Coinbase points out, some projects based on WAAS are already in the works. In an article, the crypto exchange names the Web3 portals Floor , Moonray , Thirdweb , and tokenproof as examples. So far, the main focus has been on integration into video games and marketplaces.
The Web3 could benefit significantly from the simplified implementation of crypto wallets. Independent developers have to do less work themselves, so you can offer users more self-determined content.