DappRadar annual report shows 2021 as a record year for blockchain technology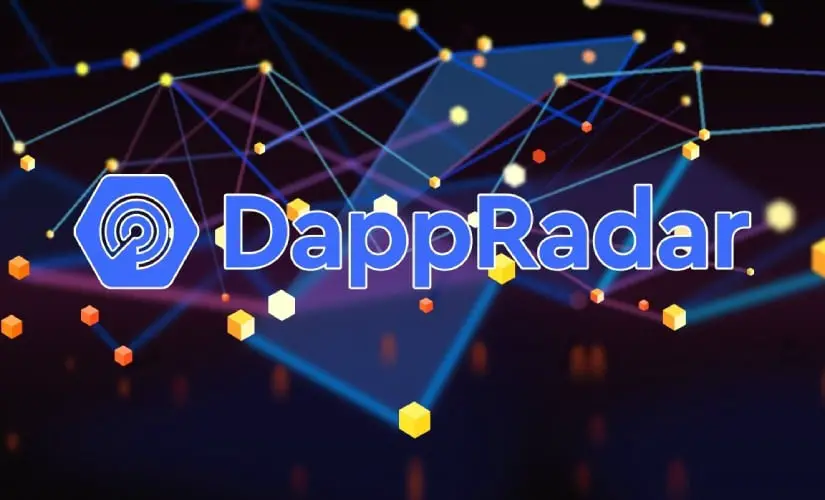 The DappRadar annual report assumes that 2022 will be the year of the Metaverse, citing changes in recent market trends.
Although the crypto industry is currently going through a grim period, it has been a record year for blockchain technology. DappRadar, a kind of app store for decentralized apps (DApps) and non-fungible tokens (NFTs), recently published its annual industry report highlighting new records and milestones in the DApp blockchain space.
The report shows that blockchain technology has seen record growth in 2021. Compared to 2020, the use of blockchain technology has increased sevenfold, with a record of 2.7 million daily active wallets connected to DApps.
NFTs and blockchain games on the way to becoming a mega-trend?
The focus of the fast blockchain adaptation is on non-fungible tokens (NFTs) and other blockchain games. The highlight of this year was undoubtedly the non-fungible tokens (NFTs) that have conquered the crypto space.
NFTs have seen strong participation from investors, well-known companies and celebrities around the world, and NFT sales have surpassed $ 23 billion. Large sales were generated through popular NFT marketplaces such as OpenSea, Atomic Market and Solanart.
On the other hand, the metaverse craze has now caught up with the social media giant Facebook, which has even seriously renamed itself "Meta". The price of a virtual property in the Metaverse has gone up to $ 2.5 million. That's a 500 percent increase over the past year while the collections' market capitalization hit an estimated $ 16.7 billion. Modesta Masoit, head of finance and research at DappRadar, said 2022 will be "the year of the Metaverse". She further noted:
"This year we have made significant strides in the area of ​​dapps that have brought us to the cusp of mass adoption. While 2020 was the year of DeFi, 2021 is sure to be the year of the NFTs, with gaming also playing a role in the final quarter. As these three categories converge, I expect 2022 will become known as the year of the Metaverse, with projects that support and help navigate this complex, cross-chain and cross-category paradigm. "
The transition in the DeFi room
Summer 2020 was the time when the DeFi mania revived. However, the category experienced a slowdown in growth in 2021, but this shows that the sector has grown up.
This year we saw several layer-one solutions and DeFi apps in the DeFi area emerge on the market. Popular solutions like Solana, Avalanche and Terra have seen a seven-fold increase in Total Value (TVL) in the Defi sector.
Ethereum still has the lion's share of it with 60% of the total DeFi-Value Locked (TVL). The Binance Smart Chain (BSC) ranks second with $ 22.5 billion TVL and the Avalanche blockchain third with $ 12.48 billion, followed by Terraform Labs in fourth place.