Jay Clayton calls for proactive regulation of crypto technology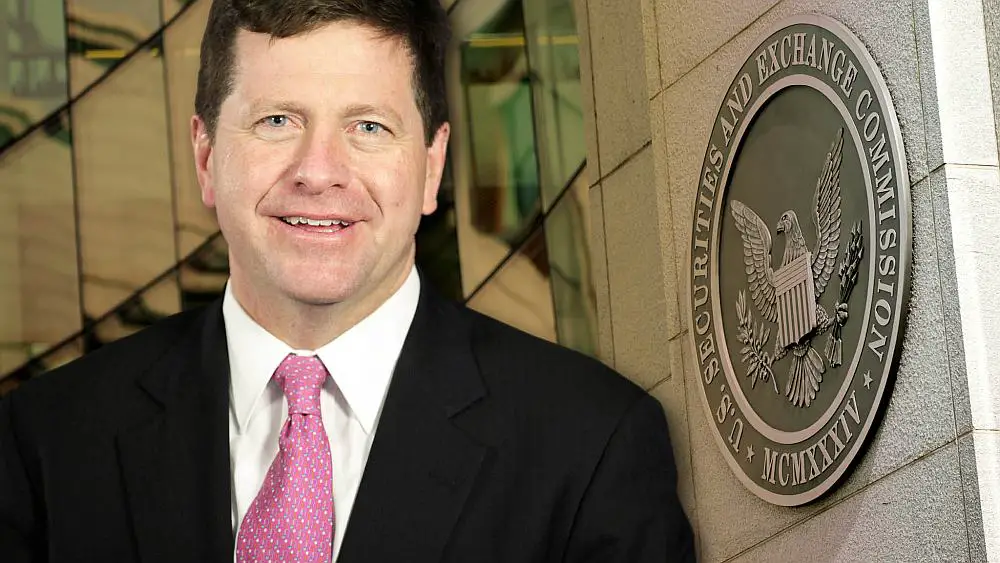 Jay Clayton, the former chairman of the U.S. Securities and Exchange Commission appointed by Donald Trump in 2017, says he is a firm believer in crypto and suggested that the SEC should be in charge of regulating related sectors. Clayton is best known as a Bitcoin enthusiast whom he defended as a store of value during his tenure. In an interview with CNBC, he stated:
"I am a big believer in this technology. The efficiency advantages that result from tokenization for the financial system and other areas are immense. "
He says crypto should be introduced but with proper regulation. He went on to explain that the government should be proactive to ensure that crypto technology is adopted across its financial system, but it must respond to people acting outside the legal framework.
Recently, the current chairman of the SEC, Gary Gensler, confirmed that the financial regulator has no intention of banning cryptocurrencies. However, Congress could do this. Gensler used to compare a crypto market that is not adequately regulated with the Wild West.
Jay Clayton : Cryptocurrencies penetrate almost all branches of the economy
Jay Clayton was asked if the current SEC chairman's comments were imposing unfavorable restrictions on the industry. He replied that cryptocurrencies would penetrate almost all branches of the economy and that the SEC must therefore be responsible for their regulation.
"Cryptocurrencies are a wide range of products with a multitude of functions, and the rules of our financial system are clear and have long been known. If you are raising capital for a project, you must file your capital raising with the SEC. If you trade in securities, you must do so on a registered trading venue. But there are many crypto sectors such as stablecoins that are not securities and therefore do not fall under the jurisdiction of the SEC. "
It is interesting that Clayton never approved a Bitcoin ETF during his tenure, despite his bitcoin weakness, while his successor Gensler did. The SEC approved Bitcoin ETFs but rejected applications for spot ETFs. Grayscale then wrote a letter to SEC representative Vanessa Countryman accusing the agency of treating two Bitcoin ETF applications differently under the Administrative Protection Act.
"There is no basis for believing that investing in derivatives for an asset is acceptable to investors, but investing in the asset itself is not."
Many traditional financial experts have disclosed their positions on crypto regulations and their formulation. The IMF recently recommended that crypto regulations should be consistent, comprehensive, and coordinated.
More on the topic: IMF: Crypto regulation must be comprehensive and coordinated