Elon Musk and Twitter back on the negotiating table, what this means for DOGE owners?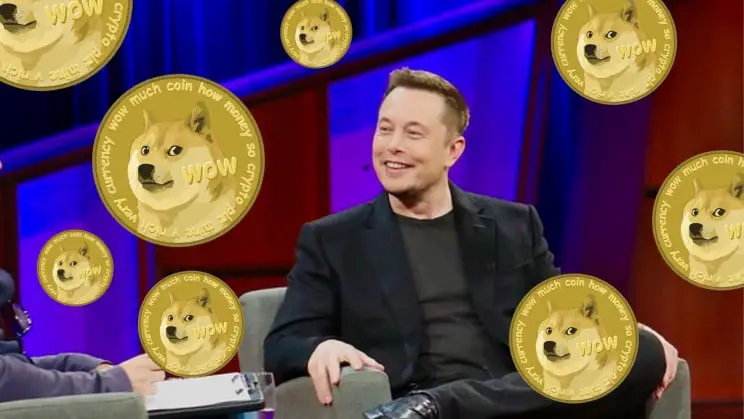 Elon Musk gets strong support from Twitter shareholders for the complete takeover of the platform. Despite the positive news, the Dogecoin (DOGE) price has corrected with Musk earlier proposing DOGE payments for Twitter Blue subscription.
After a bit of back and forth, Twitter Inc. is back on the negotiating table with billionaire Elon Musk set for a complete takeover of the social media company. As per sources, Twitter had a fresh round of talks with Elon Musk on Sunday, April 24.
This happens as Elon Musk has reportedly managed to convince Twitter shareholders last week. Last Thursday, Musk presented his detailed financing plan to take over Twitter in a $43-billion deal. Reportedly, Musk has put a bid offer at $54.20 per TWTR stock.
But Twitter then decided to adopt a "poison pill" blocking Musk from taking over more than 15 percent shares in the company. However, with Twitter shareholders backing Musk, the company is back on the negotiating table. Musk reached out to some select shareholders through a series of video calls last week. Citing sources familiar with the matter, Wall Street Journal reported:
Mr. Musk met privately Friday with several shareholders of the company to extol the virtues of his proposal while repeating that the board has a "yes-or-no" decision to make". He further "pledged to solve the free-speech issues he sees as plaguing the platform and the country more broadly, whether his bid succeeds or not.
But it won't be an easy walk for Musk ahead. Some shareholders believe that Musk's proposed bid is below its intrinsic value. One of the fund managers invested in Twitter said: "I wouldn't be surprised to wake up next week and see Musk raise what he called his best and final offer to possibly $64.20 per share".
What does it mean for Dogecoin holders?
Earlier this month, Musk announced taking a 9.2 percent stake in Twitter. Soon after, Musk proposed some changes to fight the scammers and the bot army on Twitter. He proposed getting a paid subscription model to Twitter Blue to authorize and legitimize real accounts.
Without any doubt, Musk also proposed that Twitter can consider accepting Dogecoin (DOGE) payments for the subscription services. However, despite positive news today, it has had little impact on the Dogecoin (DOGE) price.
Instead, the DOGE price is down 7.8 percent in the last 24 hours amid the broader market correction. As of press time, Dogecoin (DOGE) is trading at $0.12 with a market cap of $16.5 billion. The DOGE price has been under a severe correction trading at 40 percent correction year-to-date.
Dogecoin (DOGE) has been among the favorite cryptocurrencies of billionaire Elon Musk. In fact, Musk believes that Dogecoin is a better-suited cryptocurrency than Bitcoin for making payments. However, unless and until there's confirmed news about Twitter and Dogecoin, we can't expect the DOGE price to take off anytime soon.