Commerzbank applies for a license for crypto services from Bafin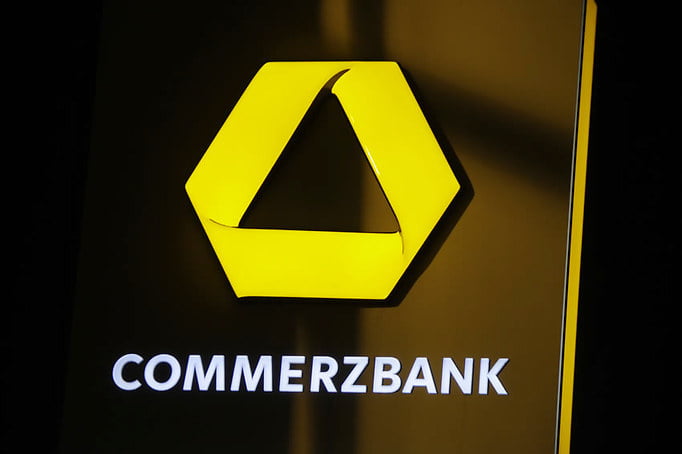 Commerzbank was the first major bank in Germany to apply for a crypto custody license from the Federal Financial Supervisory Authority (Bafin). Since January 1, 2022, all companies that want to offer crypto services must have a corresponding license from BaFin.
Commerzbank has applied for a crypto custody license. It is the first application of this kind in Germany. A Commerzbank spokesman confirmed this on April 14. He said the bank applied for the license from BaFin in the first quarter of 2022. Operating regulated financial services without BaFin permission is a criminal offense punishable by up to five years in prison.
Commerzbank is one of the largest banks in Germany. It has over 18 million customers, including over 70,000 institutional customers. Should the license be granted, the bank would be authorized to offer the usual crypto-related services. These are essentially the operation of a crypto exchange, the safekeeping of crypto assets and their investment, taking consumer protection into account. The services are primarily aimed at the institutional customer base.
Commerzbank is pushing for cryptocurrency adoption
To date, BaFin has only granted a license to four companies. Coinbase's German branch was the first to receive approval in June 2021. The latest company is the Berlin fintech company Upvest, which received its license in March.
In the meantime, 25 other companies have submitted their applications, with Commerzbank joining the queue as the latest company.
Commerzbank 's move comes as no surprise as it has shown keen interest in blockchain projects since 2018. The bank, together with two other banks, had already carried out the first transactions on distributed ledger technology (DLT) in 2019, a platform that grants loans with securities as collateral.
Another partnership was formed in August 2021. Commerzbank and Deutsche Börse jointly invested in a company developing blockchain-based digital marketplaces for assets like art and real estate.
The crypto industry in Germany
By 2021, Germany had already developed a set of regulations for blockchain databases and cryptocurrencies. The rules, while strict, are designed to allow for the adoption of cryptocurrencies, with particular emphasis on consumer protection and fighting crypto-crime.
For example, the laws in the "special funds" category allow institutional investors to invest up to 20 percent of their portfolio in cryptocurrencies. Union Investment, an asset manager worth around €420 billion, is reportedly looking to invest bitcoin in several of its funds.
Another law also affecting the crypto industry is the new German money laundering law that came into effect earlier this year. It allows financial institutions to offer their customers cryptocurrencies alongside traditional investment products such as stocks and bonds.
In Germany, there is an increasing spread of cryptocurrencies in areas that are not subject to BaFin approval. According to a Kucoin report from March, 44 percent of Germans are motivated to invest in cryptocurrencies. Additionally, 37 percent of today's crypto owners started trading digital assets just a year ago.