FINMA shakes up the Swiss crypto industry with new staking rules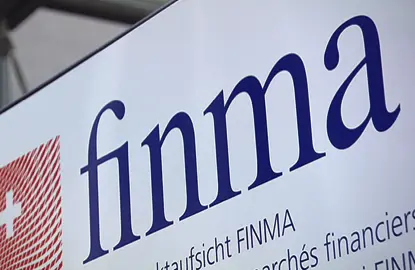 The Swiss Financial Market Supervisory Authority FINMA is shaking up the crypto industry with a new rule on staking that may apply. It is not yet certain whether enforcement will take place. Industry representatives warn urgently. That's why a change in agency practice could be so damaging.
Swiss Financial Market Supervisory Authority shakes up the Swiss crypto industry with new staking rules
The Swiss Financial Market Supervisory Authority (FINMA) is shaking up the Swiss crypto industry with a new rule, although its actual implementation is not certain. The fledgling crypto industry could face a staking ban, according to multiple reports.
According to the Swiss Blockchain Federation , which prepared a warning letter in collaboration with the Crypto Valley Association , the Swiss financial regulator announced a change in practice.
In order to be able to offer staking services, the provider would then have to be a bank. This is currently not standard practice in the industry. Many users participate in staking with the help of crypto companies such as crypto exchanges. This option is particularly in demand for blockchains with high entry barriers – such as Ethereum .
"The Swiss blockchain industry warns that staking can no longer be offered from Switzerland at competitive conditions," explain the two above-mentioned associations SBF and CVA.
According to FINMA, the mechanisms behind staking are to blame for the change. SBF and CVA write:
FINMA justifies the change in practice with the temporary blocking of assets through staking protocols (lock-up) and the risk that in the event of incorrect validation or other rule violation by participants, their assets will be confiscated (slashing).
Because the invested assets are no longer available at all times, the management requires legal authorization as a bank. From a legal point of view, these are public deposits instead of securities deposits. Many crypto companies do not have such a license.
The Swiss crypto industry wants to prevent this idea from being implemented. "The Swiss blockchain industry considers this interpretation to be incorrect and warns of potential
negative consequences. Staking is in no way linked to transformation services and is therefore not comparable to the banks' asset business," the letter says.
Is FINMA endangering the groundbreaking DLT law?
Industry associations are concerned that FINMA could potentially jeopardize the significance of the groundbreaking DLT law. Mathias Imbach, Managing Director of the Swiss Sygnum Bank, explained this in an interview with Tippinpoint:
"The DLT law is progressive and created more clarity in Switzerland at an early stage compared to other countries." According to him, the law plays an important role in Switzerland's good positioning in the crypto industry.
SBF and CVA agree with this finding. You write:
The intended change in practice would also jeopardize the legal certainty achieved with the DLT legislation unanimously passed by Parliament.
Instead of greater security for end consumers, one should expect customers to migrate to foreign providers. If the change occurs, neither Swiss banks nor crypto service providers will be competitive. Swiss end consumers would no longer be able to claim deposit insurance in the event of staking.
"If a Swiss bank nevertheless offers such an offer, (…) the assets would be treated as public deposits and could not be separated from the bankruptcy estate in the event of the bank going bankrupt," explains Imbach.
From a technical perspective, doubts could also arise about FINMA's requirements. Although a lock-up period is currently standard, not every PoS blockchain applies it. Cardano completely dispenses with this procedure. Slashing ADA is also not possible.
Staking is increasingly coming into focus. More and more popular cryptos are using the mechanism instead of PoW . The US authority SEC also suspects risks. She believes custodians could actually use the assets differently.
Stay informed, read the latest updates now!
For Sygnum Bank, the staking business is an essential part of its operations and is enjoying growing popularity. However, in order to maintain the decentralization of the blockchain, experts warn against using centralized providers.