Issuance of CBDC could start in November?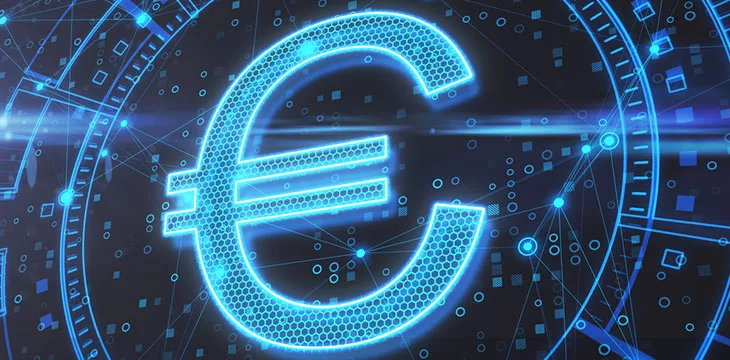 The European Central Bank would like to lay the foundation for the publication of CBDC as early as November. However, the preparatory phase that will then be initiated is expected to last over two years. Accordingly, the digital central bank currency will not be released before 2025.
Digital Euro: Issuance of CBDC could start in November?
The development of the digital euro continues to advance. The European Union's CBDC plans to lay the groundwork for issuing the currency as early as November, according to a report from the European Central Bank .
In the press release, the ECB announced that the two-year research phase on the digital euro has now ended. According to the central bank's assessment, the currency can meet the needs of authorities and users alike.
"The investigation phase of the digital euro also showed (…) that it would be possible to develop a digital euro that meets the needs of users and the requirements of the Eurosystem," it says.
The ECB has therefore decided to continue work on the digital euro. The next step is to get to the preparation phase. However, a decision as to when to issue the digital euro has not yet been made.
According to the press release, the ECB wants to lay the foundation for the issuance of CBDC starting next month. However, a release for the mass market is out of the question in the foreseeable future. The preparation phase is expected to extend over a period of two more years.
Accordingly, publication of the digital euro should not begin before 2025. However, the CBDC should then become a common means of payment that is also accessible to private individuals.
In comparison, the Swiss National Bank (SNB) had previously refused to publish its own CBDC for private individuals. This solution is only conceivable for payment transactions between institutions.
ECB believes digital euro is necessary
According to its report, the ECB considers the digital euro to be a necessary modernization measure. This is how she writes:
"The Eurosystem looks forward to continuing to work with other EU institutions to introduce a digital euro and ensure that our currency is fit for the digital age."
According to their findings, the euro could become more stable than ever before through the use of CBDC. Innovations in the payment sector can create the necessary foundation for the success of companies based in the EU that need modern payment options due to increasing digitalization.
Stay informed, read the latest updates now!
According to the ECB, the digital euro is also suitable for bringing the advantages of cash into the digital world. Critics, however, believe that a CBDC is intended to prevent exactly that. While cryptocurrencies are held by the holders themselves, a CBDC usually has a central control authority, which is usually taken over by the central bank.