It's not Solana, Cardano or Polkadot: Analyst reveals the Ethereum killer set to go crazy on the charts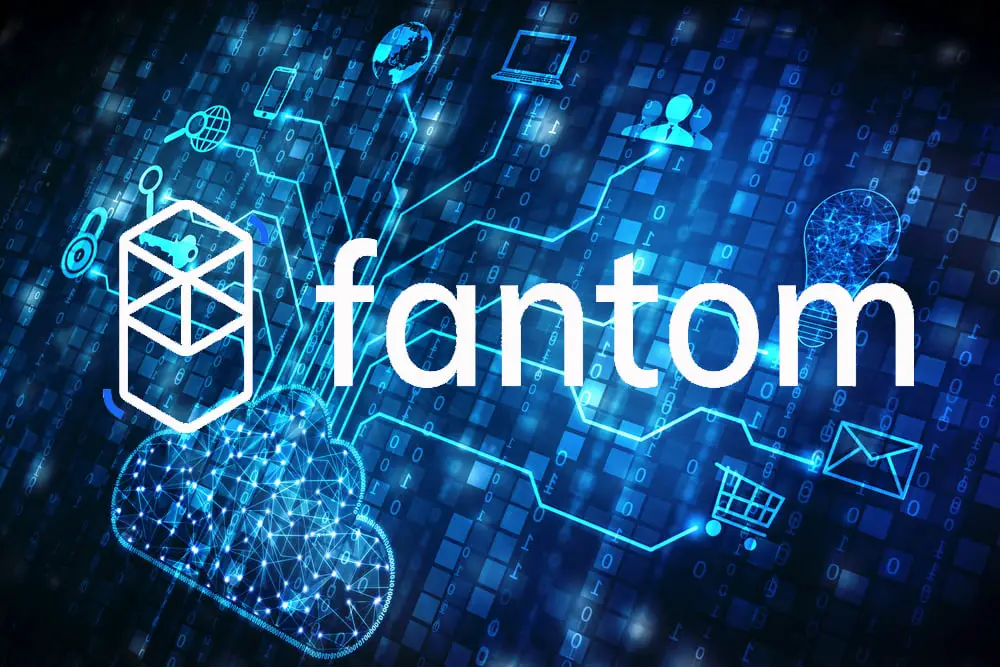 It's been the year of Ethereum killers, with Cardano, Solana, Polkadot, Avalanche and others hitting new highs and grabbing global headlines. But according to one analyst, one project that's been overlooked and that could soar before the end of the year is Fantom (FTM). Coin Bureau looked at some of the bullish factors that make FTM a great investment, including a looming Coinbase listing, Yearn Finance's Andre Cronje's return as a core developer and a $1 billion ecosystem growth fund.
Fantom has gone under the radar as its more flashy rivals tore the charts, but its performance has been very impressive as well. In the past year, it has gained a massive 18,000+ percent to trade at $2.65 at press time. It started the year at a mere $0.016.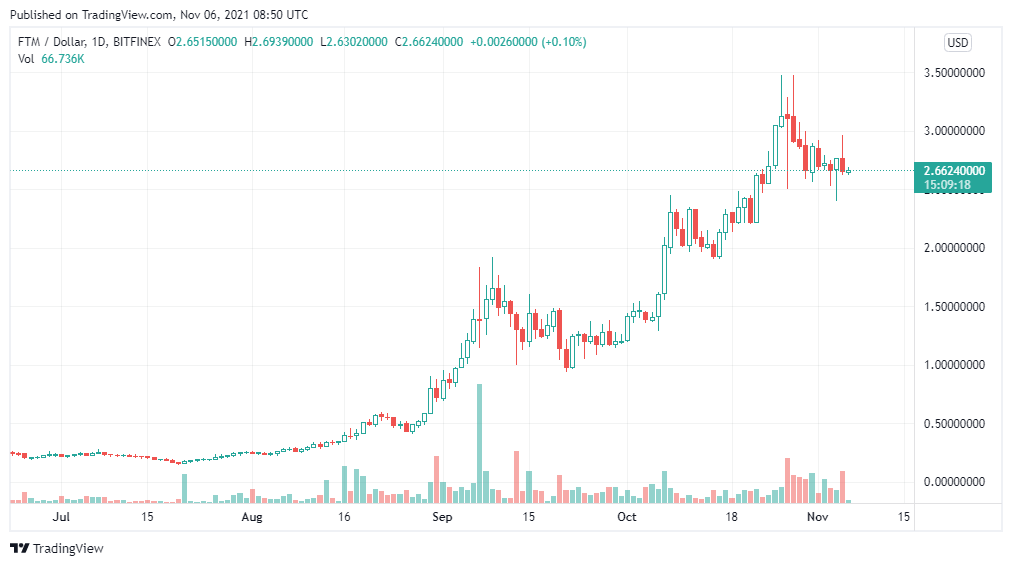 Guy, the analyst whose Coin Bureau YouTube channel has amassed 1.55 million subscribers, believes FTM has greater upside. In a recent video, he pointed out the bullish factors for Fantom, predicting that it will hit at least 3x in gains in the current bull run.
For one, Fantom is superior, at least in its technology, to Ethereum. It can do 20,000 transactions per second through its decentralized acrylic graph ledger, a far cry from Ethereum's transaction processing capability.
It leverages the Ethereum Virtual Machine for its smart contracts, allowing Ethereum developers to easily deploy their dApps on Fantom.
As a result, Fantom hosts a number of top Ethereum DeFi protocols, including Curve Finance, Cream Finance and Yearn Finance which have about $5.5 billion in total value locked.
Andre Cronje, NFTs, looming Coinbase listing
Fantom has many other factors going its way other than technical superiority. One of them is Andre Cronje, the DeFi titan behind the popular Yearn Finance. Cronje was one of the original team members of the Fantom Foundation but left to work on Yearn. Well, now he's back.
Andre returned to Fantom as a core developer and has been behind some of the project's recent big moves, Guy notes, adding:
You could argue that Andre's return to Fantom is the primary reason why FTM hit new all-time highs, whether directly due to the hype or indirectly due to the staff that he's building on Fantom.
In addition to Andre, Fantom has also attracted the attention of other notable leaders and companies in the cryptocurrency industry. Alameda Research, which is led by cryptocurrency billionaire and FTX exchange founder Sam Bankman-Fried, has invested in the Fantom Foundation.
The venture capital firms that have invested in Fantom are looking to build a Y-Combinator for the ecosystem. This would incubate projects building on Fantom, Guy revealed.
There's also the looming Coinbase listing. In September, the Coinbase wallet added support for native FTMs, which Guy believes "could foreshadow FTM listing on the Coinbase exchange."