Twitter Followers Advise Elon Musk to Invest 10% of Tesla Stock in Cryptocurrencies, Poll Says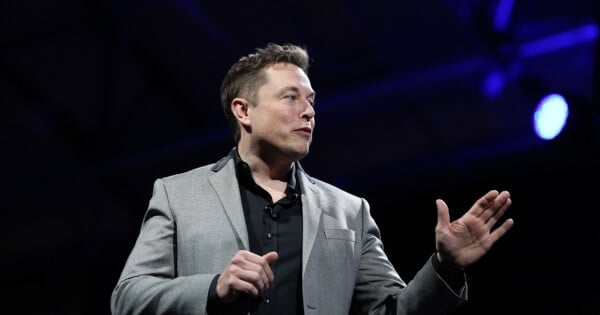 Elon Musk, the founder and CEO of the famous electric motor vehicle manufacturer, Tesla Inc, recently asked his more than 62 million followers on Twitter social media platform whether he should sell 10% of his personal Tesla shares.
On Saturday, November 6, the U.S. billionaire investor took an extraordinary way concerning his financial future by asking his followers on Twitter in a poll whether he should sell 10% of his Tesla holdings.
The real reason behind Musk's contemplation is based on frustration with billionaires' taxes.
"Note, I do not take a cash salary or bonus from anywhere. I only have stock, thus the only way for me to pay taxes personally is to sell stocks,"
Elon Musk mentioned on Twitter on Saturday and further noted: "Much is made lately of unrealized gains being a means of tax avoidance, so I propose selling 10% of my Tesla stock," he stated, referring to a "billionaires' tax" proposed by Democrats.
So far, Musk's poll has garnered over 3,000 responses, with more than 50% of responses favouring the idea of selling 10% of Tesla stock, which is estimated to be worth about $25 billion.
Many responses appear to have come from the crypto community who would like to see Musk sell his Tesla stock to purchase meme coins like Dogecoin, Shiba Inu, and Floki Inu.
Popular crypto YouTuber Matt Wallace tweeted his followers, alerted them about Musk's potential sales and as a result, expects that Musk would use his majority of the proceeds to purchase more Dogecoin cryptocurrency.
Meanwhile, crypto users hope that the Tesla boss is targeting Floki Inu given his recent tweet on November 3 acknowledging Vikings (the nickname for FLOKI investors) being the first to get to the Moon as part of Musk's SpaceX's mission to the Moon and Mars.
The Shiba Inu group, which recently was disappointed when Musk disclosed that his crypto portfolio only includes Bitcoin, Dogecoin, and Ethereum coins, now expects the Tesla boss to expand his reach to meme coins, including Shiba Inu.
MicroStrategy CEO Michael Saylor also commented on the matter, suggesting that if Musk's goal is to diversify his wealth, he should consider investing the $25 billion into Bitcoin and convert Tesla's entire balance sheet to the flagship crypto asset. Saylor feels that Bitcoin investment is the best strategy that Tesla investors should follow to protect themselves from inflation. Saylor is convinced that this move would "deliver diversification, inflation protection, and more upside for all investors in a tax-efficient manner."
While Musk has not promised to channel the proceeds to any specific investment or coin, he stated that would adhere to the poll's outcome, whichever comes the way.
Image source: Shutterstock