Lark Davis gives 4 reasons why Ethereum (ETH) is set for a bullish run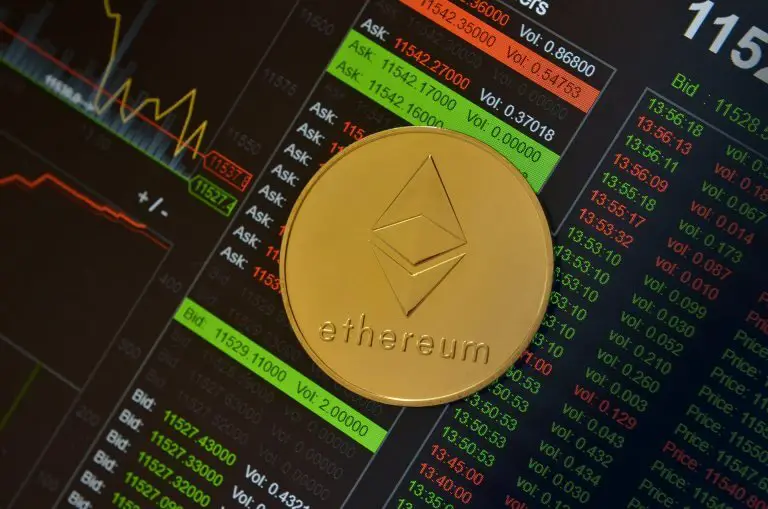 Ethereum (ETH) has for the past year been tipped for a bullish run following the massive adoption by institutional investors and the incredible development in the pipeline. Lark Davis, a crypto analyst and YouTuber has explained some of the reasons why ETH is set for a bullish run.
Ethereum bullish growth
Recently, CoinShare realized after a survey that ETH is the most compelling crypto asset for growth. According to the survey, 42 percent of investors see Ethereum as having the most compelling growth, more than Bitcoin (18 percent). Also, the market shares of Ethereum investment products have risen by 11 percent from the beginning of the year to 26 percent. 
Talking of Ethereum, we talk about Non-Fungible Tokens (NFTs), stablecoins, Decentralize finance (Defi) coupled with massive asset deflation. 
Ethereum stats
Davis' prediction was also influenced by the performance of ETH compared to other assets. The performance of ETH this year is around 383 percent positive compared to Bitcoin's 90 percent. Ethereum has also settled 6.2 trillion in transactions in the last twelve months. This makes the asset one of the biggest payment networks in the world right now.
The ETH 2.0 upgrade is currently in the pipeline, however, the platform is doing incredibly well despite being slower pending the new upgrade. According to Davis, the transaction will hit 100 trillion per year by the end of the decade. Interestingly, 3.39 trillion of the total transactions has come from stablecoin transfers. Ethereum is also leading the way in network development. According to reports, there are more projects on Ethereum than Polkadot, Cardano and XRP combined. NFTs on the platform in the third quarter of 2021 rose by 305 percent.
ETH 2.0 Proof of Stake
Davis explained that there is an incredible amount of work going on around the ETH 2.0 right now, particularly around the merge. This will probably happen somewhere next year. PoS is going to be massive for the network, and it is in the right direction. Also, PoS will likely bring higher performance. 
Banks using ETH
Davis further mentioned that the Ethereum project has appealed to the major banks, who have considered it for major use. Recently, it was announced that Credit Suisse has integrated security tokens on Ethereum. 
We have seen bonds and other security tokens happening on the public Ethereum mainnet right now. This is not the first, but it is interesting to see big banks doing this.
It is important to note that banks have gone past the period where major consideration was put on just investible tokens. Today, banks and other institutions look for other projects that make investable products more sustainable. Lark Davis has been bullish on Ethereum in the past couple of months and even predicted a near $20,000 trading price for the digital asset.