Lark Davis sees good growth opportunities in some altcoins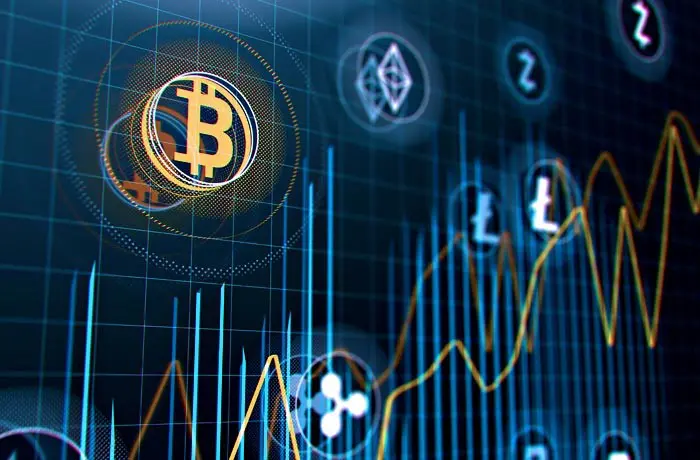 Market analyst and influencer Lark Davis has once again dealt with altcoins and is convinced that some will have a great future. In any case, he invested himself. Here is his choice:
Polkadot
The Polkadot Ecosystem ( DOT ) recently took over the Parachain auctions from its Canarian network Kusama. Participants now have the opportunity to use their DOT tokens as part of a crowd-funding initiative for a project of their choice. Davis says he put between 90 and 94 percent of his total DOT assets in parachain auctions over a two-year period. It paid off.
"I believe the Parachain auctions will continue to be very profitable."
Davis has invested DOT tokens in four of these Parachain auctions, namely: Moonbeam network, Enjin NFT ecosystem, Parallel Finance and Acala DeFi protocol.
Bridge Mutual
Bridge Mutual (BMI) is a decentralized insurance platform that includes stablecoins, centralized exchanges and smart contracts. Davis is optimistic that her mission holds great promise. Smart contract hacks "happen all the time" creating the need for insurance platforms. In addition to Polkadot, Bridge Mutual is in the process of expanding to other networks such as Solana and forging high-level partnerships. An additional catalyst for the altcoin is the upcoming launch of Bridge Mutual V2.
More altcoins on the watchlist
Trader Joe (JOE) is the largest and most popular decentralized exchange in the Avalanche (AVAX) ecosystem. Currently, Trader Joe has $ 2.5 billion in Total Locked Up Value (TVL) and "huge trading volumes," traits that Davis believes are positive indicators. He explains that he holds both Avalanche and Trader Joe tokens. The latter altcoin is currently running an incentive program where liquidity providers earn 75% APY in JOE and AVAX tokens.
Additionally, Davis believes that Trader Joe is "an undervalued player," which gives him the potential to grow strongly with the trend towards alternative layer-one solutions.
The P2E game tokens Davis is invested in include Aurory (AURY), Rangers Protocol (RPG), Merit Circle (MC), and Illuvium (ILV). Aurory is a Solana-based game that Davis believes has the potential to grow due to strong investor backing. The market valued the altcoin at $ 150 million even before its official release. The RPG gaming metaverse is valued significantly lower at 33 million, but can also look forward to well-known financiers from the industry. The mainnet will be launched in less than two weeks and will bring NFT protocols and cross-chain compatibility with it.
Merit Circle, Davis says, has "super lucrative staking rewards," in addition to the strong support from the Digital Currency Group. Eventually Illuvium's market cap is approaching $ 1 billion, and the platform offers attractive 400% APY wagering rewards.