Tether (USDT) is partnering with regulators to address stablecoin concerns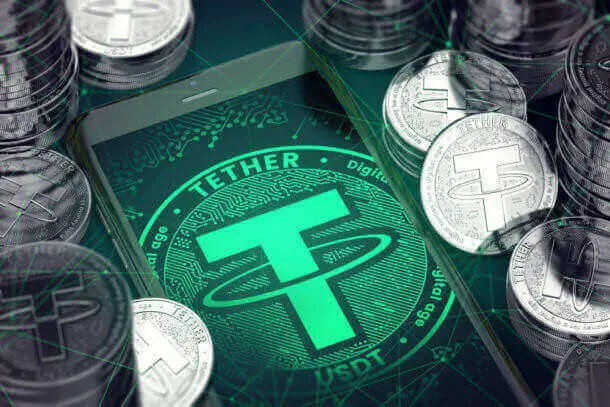 Not only is the market value of cryptocurrencies increasing, so are the associated risks. Investors need to be protected. While most concerns focus on the highly volatile assets, stablecoins such as Tether (USDT), which are pegged to other currencies, have not escaped criticism either. A recent report by the US President's Working Group on Financial Markets said stablecoins are a huge risk for investors because the unregulated assets pose a threat to market integrity.
The report highlights that stablecoins can lead to "fraud and misconduct in trading digital assets, including market manipulation, insider trading and front-running, and a lack of trade and price transparency."
In response to the concerns raised in the report, Senator Sherrod Brown, chairman of the U.S. Senate Committee on Banking, Housing and Urban Affairs, has written to stablecoin issuers and crypto exchanges asking for information on how they protect consumers and investors.
We wrote to Gemini, Paxos, Coinbase, Tetter, Circle, Binance.US and TrustToken. The letter says:
"I have significant concerns about the non-standardized terms that apply to the redemption of certain stablecoins, how these terms differ from traditional assets, and how these terms may not be consistent across all digital asset trading platforms."
Tether (USDT) cooperates on investor protection
In response to Brown's letter,  Tether (USDT) has assured that it will work with lawmakers to improve the industry.
"We appreciate the interest of the legislators in the function, purpose and security of all stablecoins in the entire ecosystem of cryptocurrencies. We have been and are delighted to be working with policy makers around the world on these important issues. "
The authorities in the G20 have even called for stablecoins to be regulated before they can be used. Many of them also believe that central bank digital currencies must be introduced before stablecoins can be approved worldwide.
Recently, stablecoins were included in the tech exploration initiated by the Consumer Financial Protection Bureau (CFPB). According to Rohit Chopra, the director, stablecoins issued by a large tech company could see quick and widespread adoption if it took advantage of its large customer base. SEC chairman Gary Gensler referred to stablecoins as "poker chips" after it was reported that the SEC decided to crack down on the market.
Regulators are primarily concerned about the asset backing of stablecoins, even though they are pegged in value to the US dollar. Stablecoins are currently secured by US government bonds such as USD Coin.