Rihanna Tokenizes Song "Bitch Better Have My Money"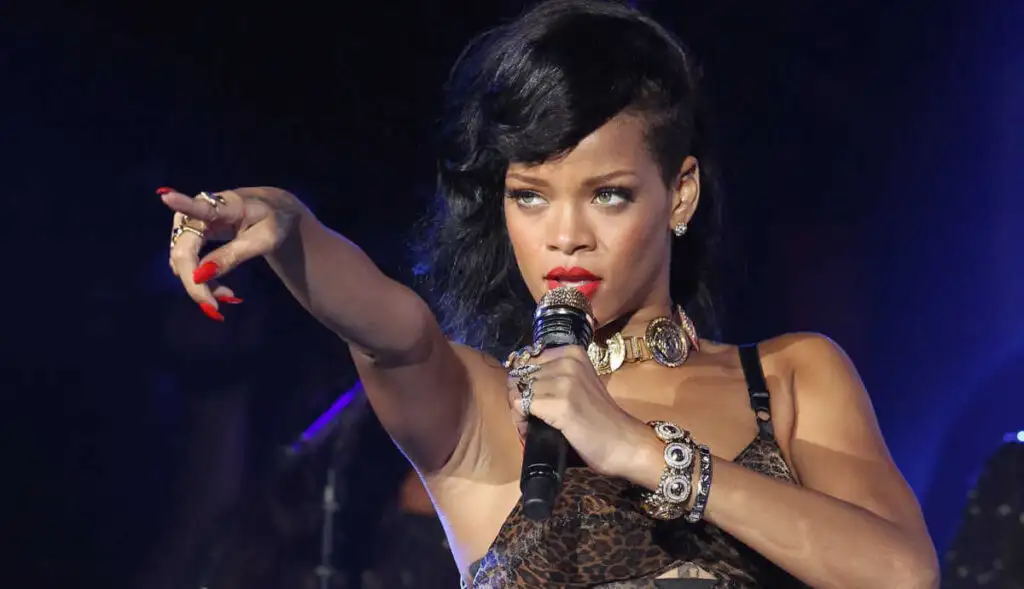 Rihanna song "Bitch Better Have My Money" is now tokenized — at least to a very small degree. Blame it on producer Jamil Pierre, who converted some of his licensing rights into NFTs on the Ethereum blockchain. Token holders earn from the ongoing revenue generated by the song.
Rihanna Tokenizes Song "Bitch Better Have My Money"
Rihanna's "Bitch Better Have My Money" has been viewed more than 75 million times on YouTube alone. The song is played again and again around the world – by radio stations or at dance events. Even after several years, it still generates income through license fees.
Jamil Pierre, also known as "Deputy", is one of the owners of the license. He is credited with inventing the song and collaborated with Kanye West to produce it. Now, the well-known song will be tokenized to a small extent — not by Rihanna, but by Pierre, according to an NFT deal .
The rights holder hereby delegates to each NFT holder a share of 0.0033 percent of the revenue from the digital license rights.
It says in it. The 300 NFTs, which represent the license rights, together account for 0.99 percent of the song's license fees. Holders can expect future income, especially from streaming services such as Spotify.
NFTs are selling out fast
To tokenize the licensing rights, Pierre partnered with Swedish crypto company AnotherBlock. The former focuses on the tokenization of digital license rights.
The 300 NFTs for "Bitch Better Have My Money" quickly sold out within a day. Some buyers used their opportunity several times. As of press time, blockchain data shows there are only 233 unique holders.
The tokenized licensing rights generated a profit of $63,000. Extrapolating the average price of $210 per NFT, the total license rights to the song are valued at $6.36 million.
However , the holders of the Ethereum NFTs do not become full owners of the license rights. In AnotherBlock's contract, the buyers are also given the limits. For example, it is forbidden to sublet the license right.
It is unclear what part of the song Pierre has overall. Insiders report that a producer usually gets up to five percent of the license rights to a song. Accordingly, he would have sold about a fifth of his shares.
According to AnotherBlock, holders of NFTs can expect to earn around $13.65 per token per year from royalties. If this were to hold up, buyers would have to hold the NFTs for a decade and a half before recouping their initial investments.
Pierre isn't the first musician to tokenize a work of art. The US DJ 3lau also uses this principle and created the Royal.io marketplace specifically for this purpose. It remains to be seen whether the tokenized shares will become a blockbuster. So far, they have played a supporting role in the NFT market.
Some artists manage to generate enough passive income through license fees to finance their living. A well-known example of this is the singer Don McLean.