Cardano is top mover in DeFi, ecosystem is growing steadily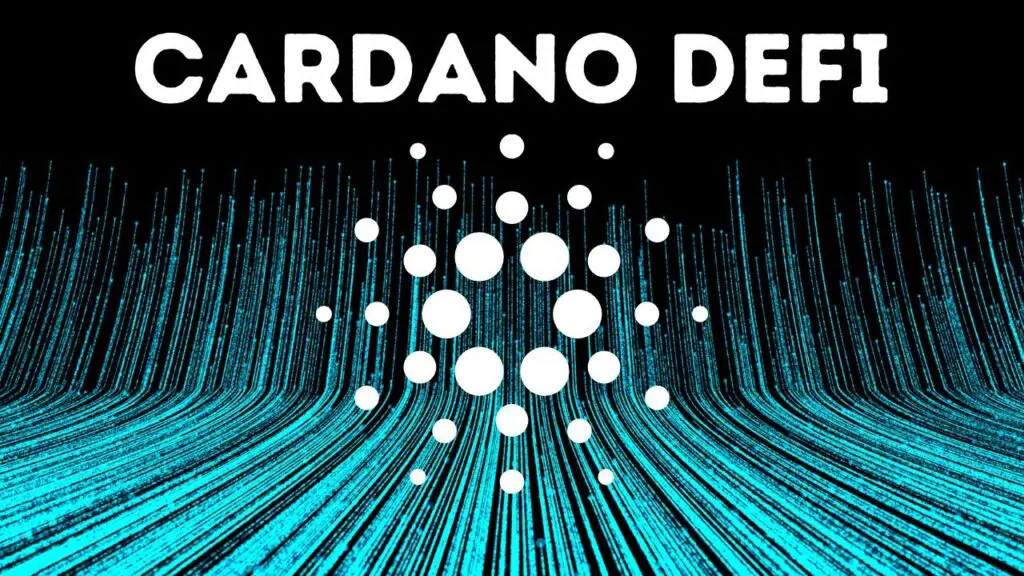 Cardano is top mover in DeFi . The ecosystem is constantly growing. The whales also remain optimistic and are buying ADA heavily. Since the beginning of the year, they have caused price growth of up to 70 percent.
Cardano: Ecosystem is constantly growing
As can be seen from the Cardano Blockchain Insights , the Cardano ecosystem is constantly growing. At the beginning of December 2022, the smart contract platform will reach the milestone of 4,000 active smart contracts.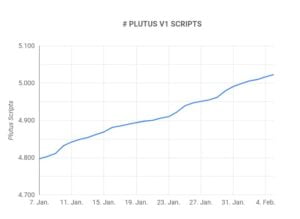 At the beginning of February, Cardano can now reach another milestone with the 5,000 mark. Thanks to a graph, it can be seen that the development in this area can progress quite steadily.
The Ethereum competitor is currently trying hard to increase its own intrinsic value. Cardano founder Charles Hoskinson explained last year that the race between the DeFi blockchains is slowly entering a hot phase. He expects that in a few years the industry leaders will prevail and most projects will fade into obscurity.
Although Cardano has already built a reputation for reliability, it did not implement smart contract functionality until September 2021. Over the years before, Ethereum built a supremacy in the DeFi sector.
According to DefiLlama, Ethereum's market share is currently around 60 percent. The collapse of Terra (LUNA) in May 2022 encouraged a move in favor of ETH.
Blockchain analysts from Santiment are observing significant whale movements on ADA's network. According to this, large investors invested massive amounts of money in Cardano in January and thus brought about growth of up to 70 percent.
DeFi: Cardano is one of the top movers
However, Cardano's strategy seems to be paying off. According to DefiLlama, the blockchain is now one of the top movers in the DeFi sector. Over the past month, Total Value Locked ( TVL ) has increased by around 82 percent. This puts ADA in tenth place in the monthly trend.
Cardano's success is even clearer in the weekly trend. There, the ecosystem even takes third place with growth of 29 percent. The data aggregator lists 18 different protocols as part of the Cardano ecosystem. Among them, the DEX Minswap is currently particularly popular.
In DeFi, Cardano has only performed mediocre overall despite a consistently high market capitalization rating. ADA is in 24th place after TVL and even lags far behind smaller projects such as EOS, Celo or Canto. In 2022 there were already discussions about how easy it is to manipulate the TVL value .
Cardano's TVL is currently around $104 million. For comparison: market leader Ethereum reaches a value of around 29 billion US dollars. Bitcoin's DeFi sector, dominated by the Lightning Network , includes an amount of around $139 million.
Djed is live, more projects to come
Cardano wants to push further growth in the DeFi sector with Djed. The algorithmic stablecoin aims to serve the ecosystem of various dApps. After being in a test phase since spring 2022, the project has finally been live on the mainnet since January 31, 2023 .
In addition, USDA is a centralized stablecoin that is issued by Emurgo. It is intended to be used on the Anzens DeFi platform, among other things. The Cardano developers from IOG and Emurgo have high hopes for this.