Shiba Inu (SHIB) and Shibarium: the start of a new SHIB bull market?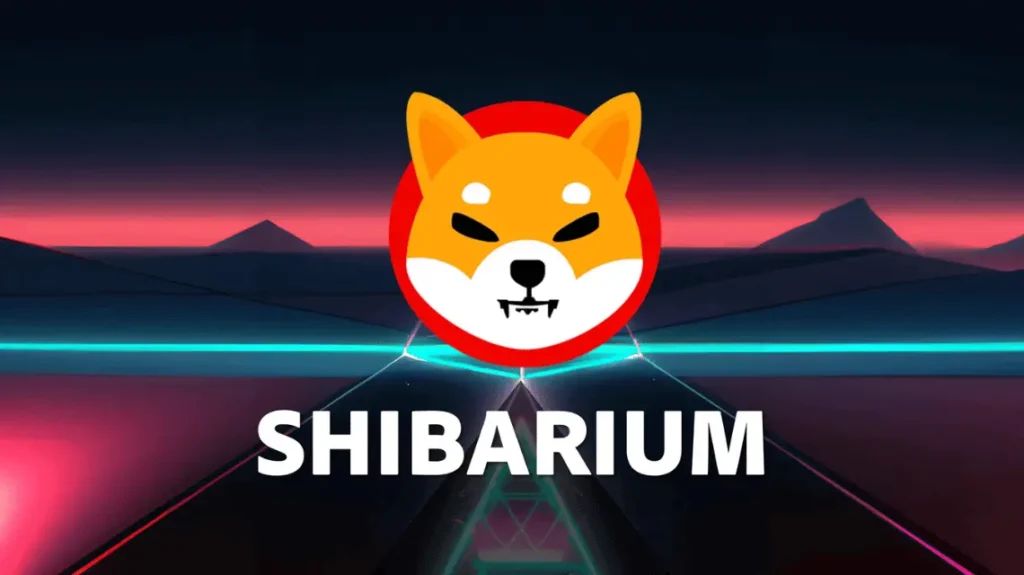 Shiba Inu is back in the crypto market spotlight with the launch of Shibarium  . The concept of network expansion could not only revolutionize Shiba Inu's technical infrastructure, but also have far-reaching implications for the SHIB course in the form of potential community growth.
In this context, in today's article we would like to look at how the introduction of Shibarium affects the Shiba Inu (SHIB) price prediction.
Shibarium Launch aims to expand Shiba Inu (SHIB) ecosystem
The Shibarium layer 2 solution promises a number of improvements and enhancements that could make the network more efficient, faster and easier to use.
Technical Extensions
Shibarium aims to increase the scalability of the Shiba-Inu network. Using parallel blocks allows the network to process more transactions at once, resulting in faster and cheaper transactions. Immediate transaction finality is also supported. This means transactions are confirmed in real time without having to wait for multiple confirmations.
Integration von Smart Contracts
Another significant step is the integration of smart contracts into Shibarium. This allows developers to create decentralized applications (dApps) on the platform, expanding the functionality and scope of Shiba Inu.
market impact
With these technical improvements, Shiba Inu could find wider acceptance in the crypto community and beyond. A more efficient network with advanced features could positively impact price, as increased usage and adoption often comes with increased demand.
Technical chart analysis for the Shiba Inu (SHIB) course
The Shiba Inu course has experienced a rollercoaster ride over the past few months. Despite the overall downtrend, SHIB shows a remarkable ability to bounce back over and over again.
From a long-term perspective, SHIB has been in a downtrend since its all-time high. As with many meme coins, SHIB's price movements are often volatile, with strong swings in both directions seen. Despite several recovery attempts, SHIB has not yet managed to initiate a sustainable trend reversal.
Since the highs of 2022, SHIB price has consistently posted lower highs and lower lows. With the current price of $0.00000827, SHIB is trading at August 2021 levels.
An important technical indicator that we want to use for further analysis of SHIB are the EMAs (Exponential Moving Average). That reflects the average course of Shiba Inu of a certain observation period.
A bearish death cross was observed in mid-March 2023 when the short-term 50 EMA fell below the long-term 200 EMA. This signal led to a sharp sell-off, with SHIB losing up to 50% of its value.
Shiba Inu's turnaround successfully initiated with the launch of Shibarium
Despite these bearish signals, there are also positive signs. Support levels at $0.00000545 and $0.00000693 could serve as a solid base for a future recovery.
The regained momentum, particularly with the launch of Shibarium, has given the SHIB price a boost. This is also reflected in the fact that SHIB was able to overcome the short-term EMA 50 again.
Although the Shiba Inu price is still in a bearish phase, it has gained new momentum with the launch of Shibarium and other positive developments.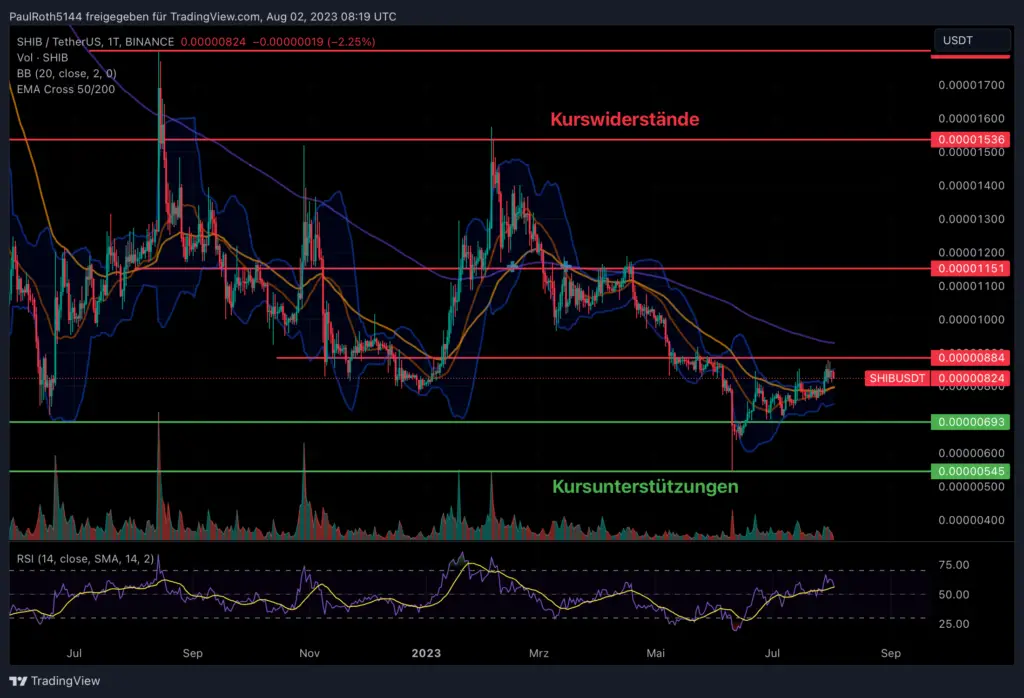 For the further SHIB forecast it is now crucial to break the resistance sustainably and to keep the EMA 50 as support. A sustained higher low for SHIB could further boost confidence in the cryptocurrency and lead to a rally in the price.
If SHIB can overcome these technical hurdles, especially if the Shibarium launch shows positive impact, more investors could be inclined to buy Shiba Inu.
Conclusion and further prognosis for Shiba Inu (SHIB) course
Shibarium represents a significant advancement for Shiba Inu. It could offer the potential to take the project to a new level. The technical improvements and extensions promise a more efficient and versatile network.
The successful implementation of Shibarium and the realization of its promised benefits could further increase confidence in SHIB.
A solid technical foundation combined with an active and engaged community could pave the way for a positive development of the Shiba Inu price prediction in the years to come.
The implementation of Shibarium and its impact on the market will be closely monitored over the coming months and years.