PayPal releases its own stablecoin PayPal USD (PYUSD)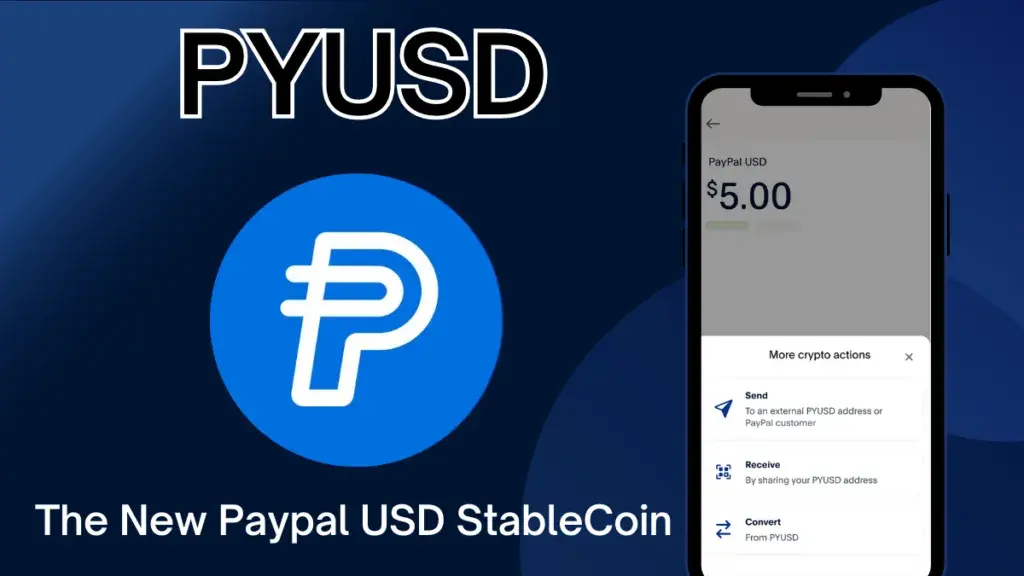 After more than a year and a half of development: PayPal is releasing its own stablecoin PayPal USD (PYUSD). The product is based on Ethereum and is intended to lead the financial service provider into the new era of digital means of payment. Initially, the token will only be available in the USA.
PayPal releases its own stablecoin PayPal USD (PYUSD)
PayPal is releasing its own stablecoin called PayPal USD (PYUSD), the company announced in a recent press release . As early as January 2022, internal information indicated that the financial company was working on its own stablecoin.
At that time it was not yet clear how exactly the final product would look like and whether it would ultimately be published. Internally, the cryptocurrency was still called PayPal Coin at the time.
Already at the beginning of the development phase, spokespersons pointed to a possible potential for conflict with the regulatory authorities. PayPal stated that it attaches great importance to a consensus with the authorities. One does not want to risk the established market position.
"PayPal USD was designed to expand the payment capabilities that stablecoins offer and is 100 percent backed by US dollar deposits, short-term US Treasury bills and similar cash equivalents. PayPal USD is redeemable 1:1 in US dollars and is issued by Paxos Trust Company," PayPal announces.
The structure of the token is therefore no different from the already existing offers of Tether and Centre, which are known as USDT and USDC and enjoy great popularity.
Partner Paxos enjoys a good reputation and is established in the market. Recently, however, the company suffered a setback with the BUSD stop .
PayPal's own stablecoin starts today, initially in the USA. The intended use is for use on crypto exchanges. There it should serve as trading currency. It can also be used on Web3 as a token with stable value – for example by DAOs to create reserves.
PYUSD is an ERC-20 token, so it lives on the Ethereum blockchain and is therefore only competitive to a limited extent. Established competitors support dozens of blockchains. Some of them allow almost free and lightning-fast transactions.
The financial service provider presents its new PYUSD token in a YouTube video. As a symbol, the stablecoin uses one of the designs that were made public in the early stages .
PayPal wants to prevent loss of importance
When the token, which was then called PayPal Coin, first became known, the question of a possible loss of importance of PayPal arose. Digital payments have changed a lot over the last few years thanks to crypto. Fewer and fewer people want to rely on a centralized system like PayPal.
The new token could make PayPal a little more interesting again. The financial service provider allows the stablecoin to be transferred between user accounts and non-custodial wallets .
In addition, new advantages could actually arise for the die-hard crypto community. The PayPal USD can also be used for payment via PayPal. Switching between the ERC-20 token and other supported fiat and cryptocurrencies should be easy.
The company itself is ready to make adjustments to meet the changed market situation. As Dan Schulman, Managing Director of PayPal explains:
The transition to digital currencies requires a stable instrument that is both digitally native and easily connected to fiat currencies like the US dollar.
As is usual with the company's other digital products, Paxos also publishes a monthly overview of the currency's reserves and a report of an independent audit for the PayPal stablecoin.
Any access hurdles to the token are not known. However, PayPal has already announced that it does not want to make the digital currency accessible everywhere. For example, PYUSD is not available in Hawaii. It is also unclear whether or when the token will also come to Europe.
Some Twitter users already fear extensive controls to be able to acquire or use PYUSD at all.