Solana: There are allegations of fraud – that's what it's all about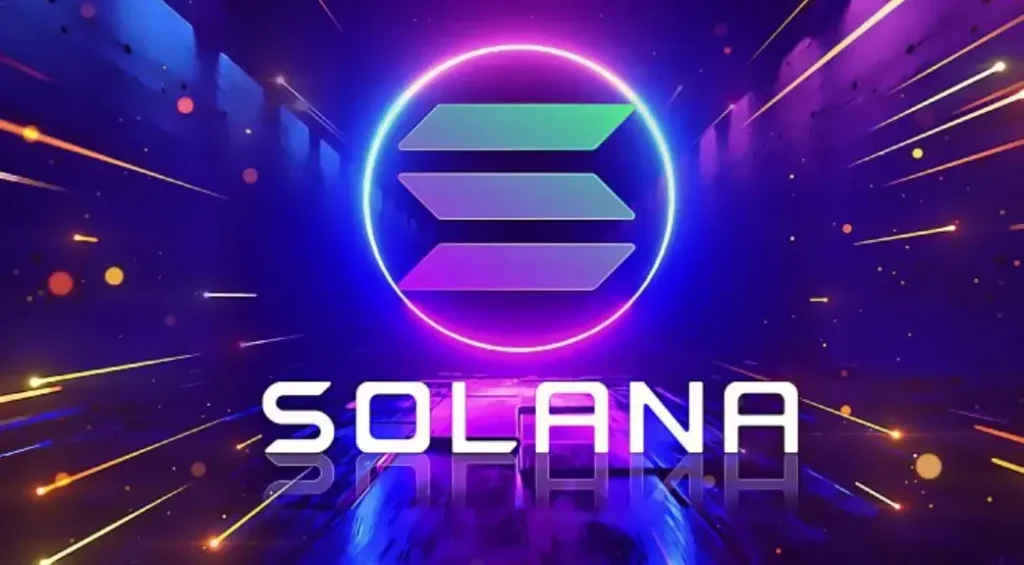 Fraud allegations against Solana are loud. A crypto analyst takes a sweeping attack against the highly scalable blockchain . Above all, he thinks SOL is a project full of lies and deception. What is his criticism about?
Justin Bons alleges cheating against Solana
The criticism comes from crypto analyst Justin Bons . According to his own statement, Bons founded the first European crypto fund in 2014.
Ongoing criticism of Solana (SOL) since its release in April 2019 has prompted him to create a collection of data. This data is intended to prove serious allegations against Solana and its developer Solana Labs and the Solana Foundation .
Solana is a smart contract platform that aims to process transactions in real time while charging low fees. In the scene, the project is best known for its frequent failures .
Does Solana smooth out failures?
Bons also criticizes the known failures of the Solana blockchain . Accordingly, these are partially embellished to conceal the technical shortcomings of the project.
Most recently, the SOL blockchain was offline for a full three hours on October 1st. This outage was caused by a single validator producing an invalid block . Typically, such an occurrence would be insignificant on other blockchains.
In the case of Solana, the invalid block caused the entire network to become dead. In comparison, both Bitcoin and Ethereum have never been offline after 13 and seven years of operation.
In addition, Bons criticizes the solution approach for such problems. According to this, the developers reset the blockchain in a centralized way. So-called checkpointing was used for this. A blockchain records all transactions carried out up to a certain point in time (checkpoint) as valid.
SOL: Total Value Locked is rigged
In addition, it is now an open secret that the enormous numbers surrounding Solana's Total Value Locked (TVL) are fake. So far, those behind SOL have announced that they have reached a peak TVL of US$10.5 billion.
However, a full 70 percent of this amount was a lie. In fact, Solana has never been worth more than $3.5 billion. Ian Macalinao played the leading role in this manipulation.
It annoyed him that Ethereum was able to record a significantly larger TVL. A technical detail is primarily responsible for this, which calculates deposits in DeFi protocols on Ethereum twice. Macalinao therefore decided to set up a similar system.
Ian Macalinao is co-founder of Saber Labs, whose main product is an automated market maker on Solana.
The Solana developers like to justify blockchain failures with the enormous throughput of their project. When the network went offline on September 4, 2021, it was blamed on congestion caused by 400,000 transactions.
However, these transactions never made it from the mempool to the blockchain. Accordingly, the incident was manipulated to make Solana look better than it is, according to Bons. He considers this representation to be a clear lie.
Transaction numbers lied to this day
Bons explains that the transaction numbers on Solana are still fake today. The current value of 3,300 transactions per second (TPS) is 100 times higher than reality. The amount is manipulated by counting messages within the network that coordinate its consensus as transactions.
In fact, these messages are treated as transactions. Accordingly, validators pay transaction fees for each message. As a result, capital of six million US dollars is required to operate profitably as a validator.
According to Bons, all of this leads to unnecessary centralization, since there is no advantage associated with this system.
Fake circulating supply from Solana for a long time
One element is particularly resented among crypto investors: a fake circulating supply. This, too, could be proven to Solana. In April 2020, those were given as 8.2 million.
In fact, the circulating supply of the SOL coin was already over 20 million. Solana apologized for this error after a user became aware of the discrepancy.
13 million SOL were made available to a market maker (probably a crypto exchange). After the scam was exposed, it was announced that the 13 million coins would be destroyed.
In fact, only 3.3 million SOLs were removed.
Culture of ruthlessness behind cryptocurrency?
In August, hackers managed to hijack more than 8,000 wallets . The damage caused by the carelessness of the developers of the wallet slope amounted to millions . These saved the seed phrases of their users unencrypted on their own servers .
The problem: Contrary to what is usual in the crypto industry, Slope did not disclose its program code. Closed source applications prevent such trivial errors from being fixed quickly.
All the sources Bons refers to can be found in a web archive .
Because of all these points, Solana is not really competitive in the market.
Sums up the analyst.