The University of Pennsylvania Wharton School to Accept Crypto for Tuition Fees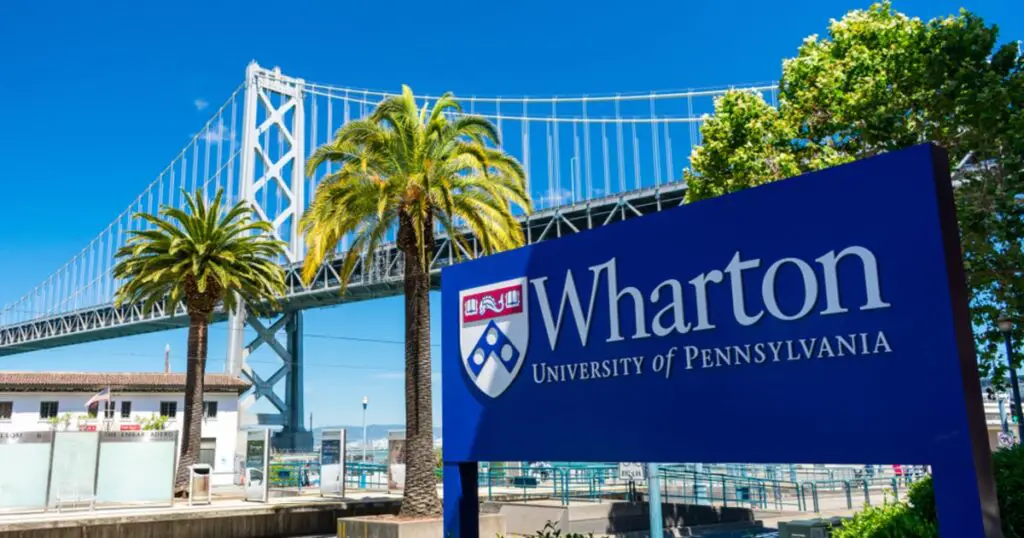 The Wharton School, a premier business school at the University of Pennsylvania in the United States, has announced plans to start soon accepting cryptocurrencies as payment for its new series of blockchain classes.
In a press release announced on Thursday, October 28, the Wharton School, one of the most prestigious business schools in the U.S., disclosed that it would start accepting Bitcoin and other cryptocurrencies for tuition fees. However, the crypto adoption plan is limited to the school's new online Blockchain and digital assets program scheduled to begin in January 2022. 
The Ivy League business school has stated that it is launching its newest online executive education program, "The Economics of Blockchain and Digital assets" course, on January 3 2022, when it will begin accepting tuition fee payments with Bitcoin, Ethereum, and USDC through Coinbase exchange.
According to the statement, the business school is preparing to launch the six-week "Economics of Blockchain and Digital Assets" course for technology and business professionals "seeking to learn about blockchain and digital assets through its value-driving principle: economics."
Kevin Werbach, the program's academic director and professor at Wharton School, talked about the development and stated that: "Blockchain and digital assets are not going away," noting that the new classes are designed for various professionals and executives from various backgrounds, including tech, management, and traditional finance.
Wharton business school stated that it would be the first Ivy League institution or the U.S. business school to accept crypto assets from program participants.
Wharton developed the program through the assistance of Prysm Group, a blockchain financial consulting company, which has assisted in educating firms and other schools on digital assets.
According to the press release, Amazon Web Services, together with blockchain platforms like Forte and Algorand, are backing the new series of classes, which will feature guest speakers from the World Economic Forum, the U.S. Security and Exchange Commission, the Unchained podcast, Litecoin, Forbes, The Defiant, Circle, and Andreessen Horowitz.
Elon Musk, the founder and CEO of Tesla electric motor maker and cryptocurrency advocate, graduated in 1997, is among the Wharton School's alumni network.
Institutions Embrace Digital Payments
Crypto assets are going mainstream. In the previous few months, the demand for Bitcoin by institutional investors has significantly increased while Coinbase became the first cryptocurrency exchange to go public.
As previously reported, more traditional companies such as Square, PayPal, MicroStrategy, among others, have all invested in bitcoin, and others like Amazon and Walmart are actively hiring new blockchain executives. More interestingly, El Salvador became the first nation to make Bitcoin its legal tender alongside the U.S. dollar.
As a result, the blockchain ecosystem has witnessed significant growth, with the decentralized finance (DeFi) total value locked (TVL) rising to more than $90 billion.  
Several entities have therefore begun accepting cryptocurrencies. Among them include institutions of higher education such as colleges and universities that have introduced blockchain-related courses.
Many universities like the American University of Paraguay, Lucerne University of Applied Sciences, FPT University of Vietnam have gone a step further and begun accepting cryptocurrency as payment for school fees.
Image source: Shutterstock