Bitcoin Price Prediction 2022, 2025 and 2030: Where is BTC Heading?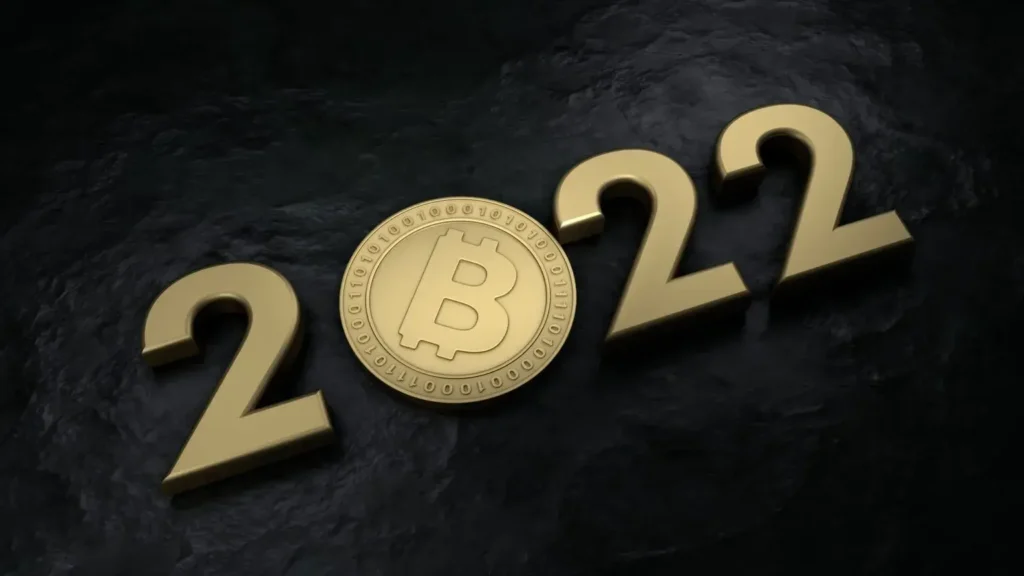 What could a long-term Bitcoin price forecast look like? There are many Bitcoin price forecasts. Which of these forecasts will ultimately come true, however, can hardly be foreseen and cannot really be determined in advance. We want to give you an overview of possible Bitcoin course developments and give you an understanding of which properties are important for the Bitcoin course development.
Bitcoin course development: The historical BTC course
Bitcoin went online on January 3, 2009. Since then, the price of the largest cryptocurrency has increased enormously if we look at the long-term trend. From a few cents to up to 68,300 US dollars on November 10, 2022. This represents the highest value that Bitcoin has ever reached.
However, the current Bitcoin price of around 19,000 US dollars is again far from the high mark just mentioned. Nevertheless, the Bitcoin course development is remarkable. It was not until the 2013/2014 bull run that Bitcoin reached a price of over 1,000 US dollars for the first time. Nevertheless, the price of the largest cryptocurrency fell below $250 at times. Bitcoin has repeatedly recovered from sell-offs. Could that be the case again?
Bitcoin price forecast: how to determine the BTC price?
There are several ways to create a Bitcoin price forecast. In this case, it is important to keep in mind that it is always only a possible model for the value development of the cryptocurrency. Because most forecasts are based on past experience.
However, past behavior is not an indication that an asset will behave similarly in the future. However, it is an approach. One method of determining a possible Bitcoin price is technical chart analysis. Analysts can use various key figures such as trading volume, number of users, or the up and down trends of past cycles to set up a contingency. However, the past has shown time and again that these forecasts do not necessarily have to come true. Specifically, Analyst PlanB 's stock-to-flow modelhad attracted media attention and forecast a six-digit Bitcoin price for the end of 2021 or beginning of 2022. The stock-to-flow model shows quite precisely that predicting the Bitcoin price is not that easy.
In addition to a technical analysis, a Bitcoin price forecast by including fundamental data is also important. A fundamental analysis does not predict an exact price or price range. Instead, it's much more about assessing which direction Bitcoin is moving. For this it is important to examine the current status of Bitcoin in society. Is the number of bitcoin users increasing? Are more companies and states implementing bitcoin in their payment systems and perhaps more people using bitcoin as a store of value? Or are states restricting the use of bitcoin by passing new laws against the cryptocurrency sector? A technical analysis cannot include a potential Bitcoin ban, for example.
Short-term Bitcoin price forecast 2022: How will the BTC price develop this year?
The geopolitical situation is currently putting the entire financial market under pressure. This also applies to the crypto market, which is strongly correlated with stocks (especially tech stocks). Rising inflation rates are leading to a rethinking of consumption. This also means that many people have less money to invest. Bad news or bad expectations are quickly priced in. Uncertainty always leads to higher volatility.
The tighter monetary policy also means that less money is invested in risky assets. Due to the simple supply-demand principle, the price falls when demand falls and supply rises.
In the meantime, many events that could negatively affect the Bitcoin price have already been priced in. When BTC fell to around $17,000 in June 2022, most experts said the price could fall to as much as $10,000. However, Bitcoin was able to quickly recover and climb to as high as $25,000 before falling to the current level of around $20,000.
Overall, we think it is currently an unrealistic scenario that BTC could fall to $10,000 in 2022. In the short term, however, crashes to $15,000 to $18,000 could be possible. The interest rate decisions of the Federal Reserve and other central banks will be important for this. The interest rate decision, on the other hand, depends on how inflation will develop. We do not expect any major price movements in bitcoin this year. Instead, the largest and oldest cryptocurrency is likely to range between $15,000 and $25,000. Larger breakouts to the downside or up are possible at times, but these should not be long-lasting.
BTC price forecast 2025
Giving an exact BTC price for the year 2025 should be a utopian task, but we can fundamentally classify Bitcoin. Blockchain technology is currently gaining momentum in companies. This means that crypto is an increasingly important topic in companies. In our opinion, this trend should not change until 2025. This means that, in our opinion, the importance of Bitcoin will continue to increase.
In addition, the next halving will take place in spring 2024. So far, BTC has always reached a new all-time high about 1 to 1.5 years after the halving. Should this also be the case after the next halving, we should expect a price above $70,000 by the end of 2025, at least for a short period of time. Expert opinions go much further in this step and expect at least a low six-digit rate due to the increasing Bitcoin adoption and halving. So overall, the outlook is bullish. In the event that we should have fought the geopolitical difficulties and high inflation rates by then, prices should rise more significantly.
If the bitcoin adoption continues as before, we can assume a bitcoin price of up to $150,000. However, there is always the risk of total loss.
BTC price forecast 2030
In particular, it is currently not possible to assess the regulatory situation up to the year 2030. Therefore, we are all the more cautious about a possible BTC price forecast up to the year 2030. Different analysts assume Bitcoin courses from 500,000 to several million dollars. Two more halving events will take place until 2030. That should certainly fuel the BTC course further.
Buy Bitcoin or not?
The main idea behind a bitcoin price prediction is to check whether it is worth buying bitcoin or not. Here it always depends on the perspective. If you are looking for an investment that is not very volatile and you expect a profit in the next one to two years, buying Bitcoin is certainly not the right decision for you.
When looking at a long-term BTC price forecast up to 2030, the fundamental data play an even more important role. If you believe that bitcoin will catch on globally, it might make sense to buy bitcoin.
Bitcoin is particularly worthwhile for traders due to its volatility. Here you can particularly benefit from the fluctuations. But beginners in particular can quickly suffer high losses when trading.