BlockFi collapses on FTX drama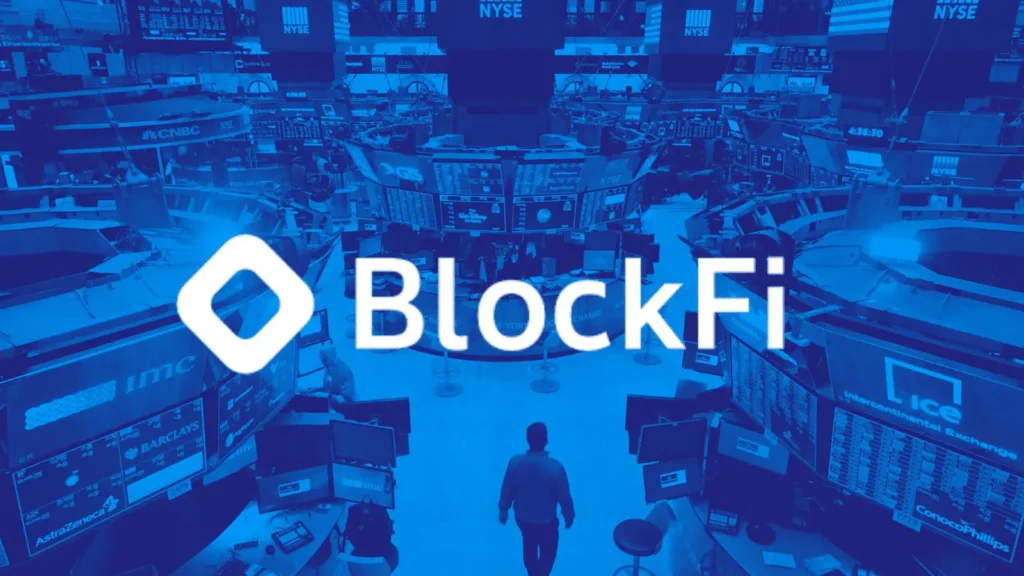 BlockFi was already struggling with insolvency in the summer. The then second largest crypto exchange became aware of the company and offered a takeover. In contrast, one supplies capital. Now FTX also crashes and brings the lender to the abyss again.
The crypto exchange goes out of business
Several crypto lending services are faltering in the summer . This includes BlockFi. Compared to the larger competitor Celsius , you got off lightly a few months ago.
The crypto exchange FTX acts as a savior and equips the illiquid company with fresh capital. A loan of 400 million US dollars flowed from the American offshoot FTX.US.
For this, FTX wanted to take over BlockFi in the coming months for a maximum of 240 million US dollars. However, it is unclear what will happen next. BlockFi recently reported : Business operations have largely ceased from now on. Payouts are therefore no longer possible for customers.
Until we have more clarity, we are restricting activity on the platform and pausing payouts to our customers as permitted by our terms and conditions. (…) We ask our customers not to make any more deposits on BlockFi at this time.
BlockFi blames FTX and Alameda
Although details have not yet been made public, it is already known that BlockFi blames the insolvent companies FTX and Alameda for the stoppage of business operations. The continued existence of these two companies is currently questionable.
Given the uncertainty surrounding the status of FTX.com, FTX.US and Alameda, we are unable to continue our business as usual.
There will no longer be a short-term takeover by Binance. Tron founder Justin Sun got involved and is now enabling investors in his crypto projects to make withdrawals via FTX again.
Many other FTX customers still get nothing. BlockFi users are also outraged on Twitter. One reacts reproachfully to statements by co-founder Flori Marquez, who gave the all-clear two days ago. All users were safe and there was no danger, it was said at the time.
The situation is unproblematic, since there are only business connections to the US branch of FTX and that is not affected by the crash .
According to the company's transparency reports, several billion US dollars are at risk. Platform users may lose all investments.
The industry already suspected that there was a cascading effect from the FTX crash. BlockFi is the first company to be affected by the events.