Donald Trump crypto assets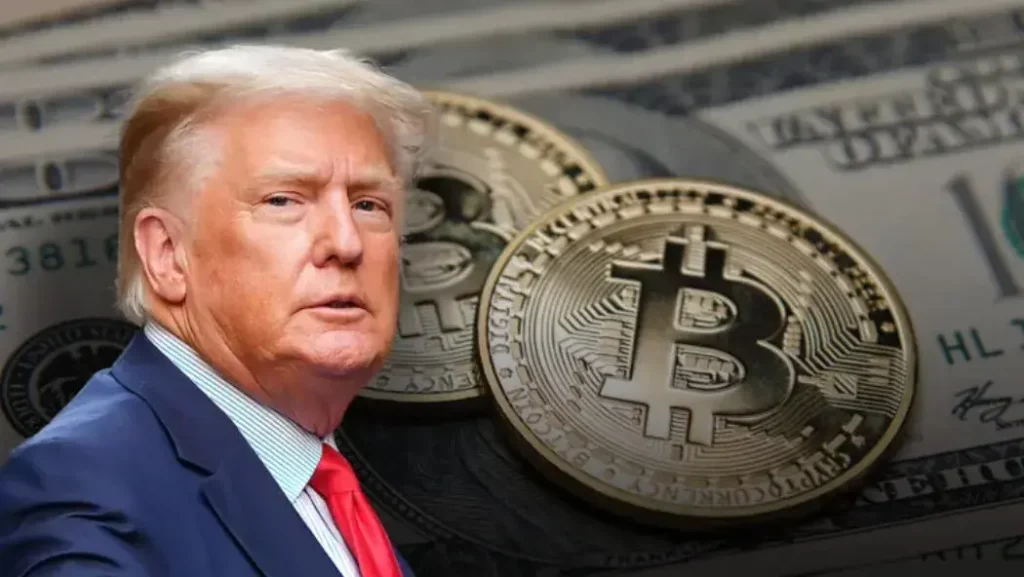 Former US President Donald Trump has built up at least a six-figure crypto fortune. Apparently, the entrepreneur mainly holds Ethereum. He earned the cryptocurrency by selling NFTs. Nevertheless, the American has so far been critical of Bitcoin and other cryptocurrencies in public.
That's how big Donald Trump's crypto assets are
How big is the crypto fortune of the well-known entrepreneur and former US President Donald Trump? New documents that reveal information about Trump's finances now provide a glimpse.
Although Trump was still publicly opposed to crypto during his reign, he used a craze about NFTs to publish his own NFT collection in 2022. The Trump Digital Trading Cards proved to be very successful. All of the 45,000 individual items were sold within a few hours.
The NFT Collection is digital art featuring the former US President himself. Aside from the cosmetic effect, buyers could also gain access to certain events by purchasing the NFTs – such as a dinner with Trump himself.
Sales of the collection resulted in approximately $4.5 million in revenue. Building on the success of the first collection, Trump released a second collection of trading cards in April 2023, this time totaling 47,000.
The second collection was also quickly sold out. Since Trump mainly gave his name and likeness to both projects, he shared the income with partners. According to official documents, the politician received $500,000 to $1 million for the sale of the Trump Digital Trading Cards Series 2 .
According to documents, Trump currently holds up to $500,000 in crypto in his personal wallet. Accordingly, the entrepreneur kept part of the income in the form of crypto. The sale of the NFTs took place on the Polygon blockchain for Ethereum .
It can be assumed that the cryptocurrencies held by Trump exist in their original form in ether. There is no telling how much crypto the entrepreneur may have acquired from other sources.
How does Donald Trump feel about Bitcoin?
Donald Trump is critical of Bitcoin and other cryptocurrencies, as he made clear in a July 2019 tweet. In it he wrote:
"I am not a fan of Bitcoin and other cryptocurrencies that are not money and whose value is very volatile and consists of nothing. Unregulated crypto assets can facilitate unlawful conduct, including drug dealing and other illegal activities.
Trump contradicts many of his party colleagues in the Republican Party. Cryptocurrencies are increasingly becoming a campaign issue – especially in individual US states such as Texas and Florida.
Trump wants to run again as a candidate for the US presidential election in 2024. Experts expect that a Republican victory could bring about a significant change in US crypto policy.
While the Democrats are currently taking strict action against the crypto industry, the large number of crypto supporters among the Republicans are likely to advocate a liberal course.