El Salvador is building the world's first Bitcoin city, financed by Bitcoin Bonds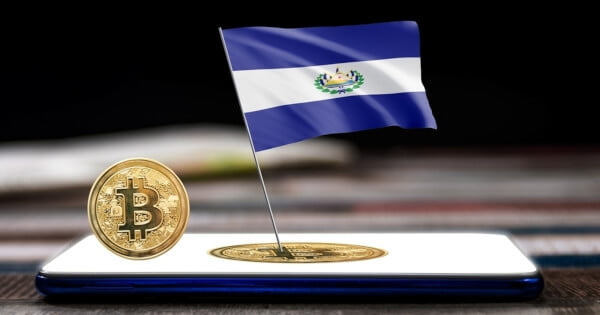 To demonstrate his love for Bitcoin, President of El Salvador Nayib Bukele revealed the country's plans to build the first fully functional Bitcoin city. This project is to be financed by a Bitcoin-covered government bond.
A city where everything works
On the occasion of the Bitcoin Week conference, President Bukele revealed the details of the plans for the Bitcoin city to build that country's goals to raise awareness of Bitcoin among citizens and enjoin adoption. Bukele designed Bitcoin City as a perfect city where everything works.
"In #BitcoinCity we will have digital and technological education. Geothermal energy for the entire city and efficient and sustainable public transport, "he said in a statement.
The main forms of taxes paid in the country, including income tax, capital gains tax, and property tax, are not levied on city residents who transact bitcoin or other digital assets. According to the president, only VAT is charged, 50% of which is used to pay municipal bonds.
The estimated amount to be drawn from the bonds is $ 1 billion and is hosted on the Bitfinex securities platform. The duo Bitfinex and Blockstream is t he supports the El Salvador Bitcoin City project. With these companies and the big forecast for the project, it is expected that industries in El Salvador will multiply in the coming years.
"[The platform] will soon host many local and overseas digital asset offerings developing new digital asset regulation for the country! El Salvador, Bitfinex and Blockstream are making history together, "said Bitfinex CTO Bitfinex Paolo Ardoino.
Samson Mao, Blockstream's chief security officer, said at the conference that the chances of drawing $ 1 billion from Bitfinex's investor ecosystem are very good. Mao also pointed out that the first half of the $ 500 million bond is subject to a 5-year lockup period and will have a significant impact on BTC price growth.
El Salvador follows the flames
Since Bitcoin was legalized as legal tender in September, El Salvador has been a very good example of how BTC can be used for the common good. During the process that led to the introduction of the coin in the country encountered opposition, according to surveys. The government of President Nayib Bukele has pushed for the first Bitcoin schools to be built from the proceeds of HODLing, the leading digital currency.
While many countries will be tagged planning a similar hug, El Salvador milestones will be the standard for countries to mimic looking to haul a similar path.
Image source: Shutterstock