TIME Magazine wants to add Ethereum to its balance sheet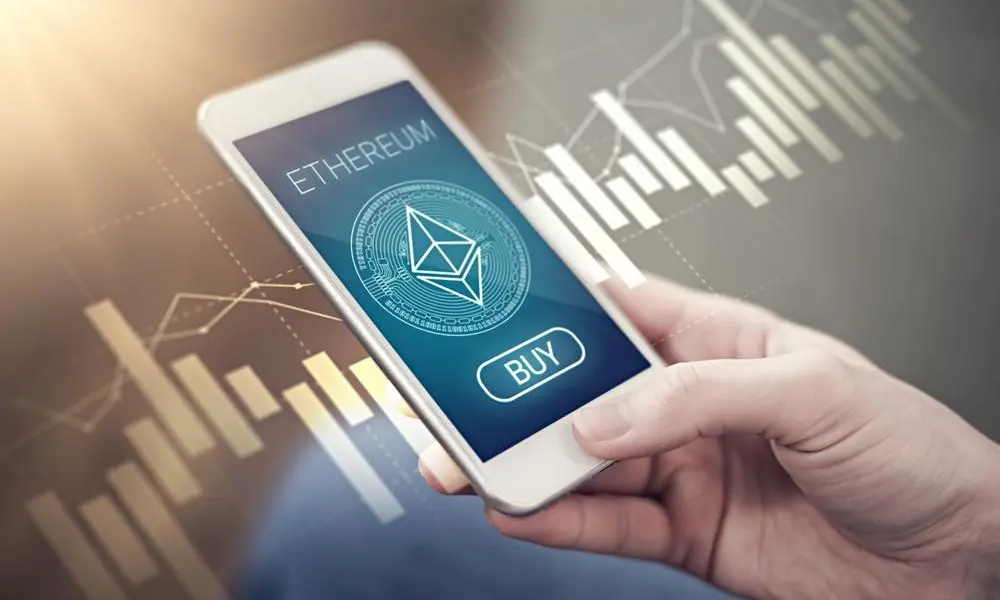 Cryptocurrencies are gradually bridging the gap between speculative assets and mainstream assets as more companies include them on their balance sheets. It was above all Bitcoin that paved the way for this, among others at Microstrategy and Tesla. TIME Magazine is now also listing the largest altcoin; it is the first major publishing house to keep Ether on its balance sheet.
TIME Magazine is one of the largest and most renowned publications in the world. The New York City-based media giant launched nearly a century ago and has established itself as a trusted bi-weekly news magazine during that time. With a circulation of more than three million copies, it has the highest circulation after "People". According to its own information, it has over 20 million weekly readers.
The magazine has now partnered with Galaxy Digital, an investment firm founded by Wall Street veteran Mike Novogratz.
The partnership focuses on the Metaverse, an emerging sector that has received a lot of attention in the past few weeks. TIME will be working with Galaxy to inform its readers about this rapidly evolving sector in a new newsletter "Into the Metaverse ". The newsletter is about how our physical and digital selves are merging in the Metaverse world and aims to engage with the visionaries who are the forerunners in this new world.
Novogratz commented , "Over the next decade, the metaverse will become an increasingly important part of the world economy; our physical and digital realities are already almost indistinguishable. We look forward to working with TIME, a legendary brand that drives innovation as we try to bring readers, creatives and interested parties to the Metaverse and demystify the tremendous changes that are taking place there. "
TIME Magazine accepts ether
Since TIME is now promoting the Metaverse, they will also take the brave step of accepting payments in Ethereum, making them the first major publication to do so.
Keith Grossman, President of TIME, commented:
"Galaxy Digital really understands the tremendous growth potential of the Metaverse and the Web3, and the team has been instrumental in educating the traditional world about this development. I am thrilled to work with visionaries like this as we combine the power of media and metaverse to educate our readers and pave the way to an immersive virtual future. "
Earlier this year, TIME announced that it would accept cryptocurrencies as payment for subscriptions. In March, TIME also offered an exclusive series of three front pages as NFTs at auction.
In April, TIME partnered with Grayscale for a video series on cryptocurrencies. The company run by Barry Silbert paid TIME in Bitcoin and the publication pledged to keep the BTC on its balance sheet.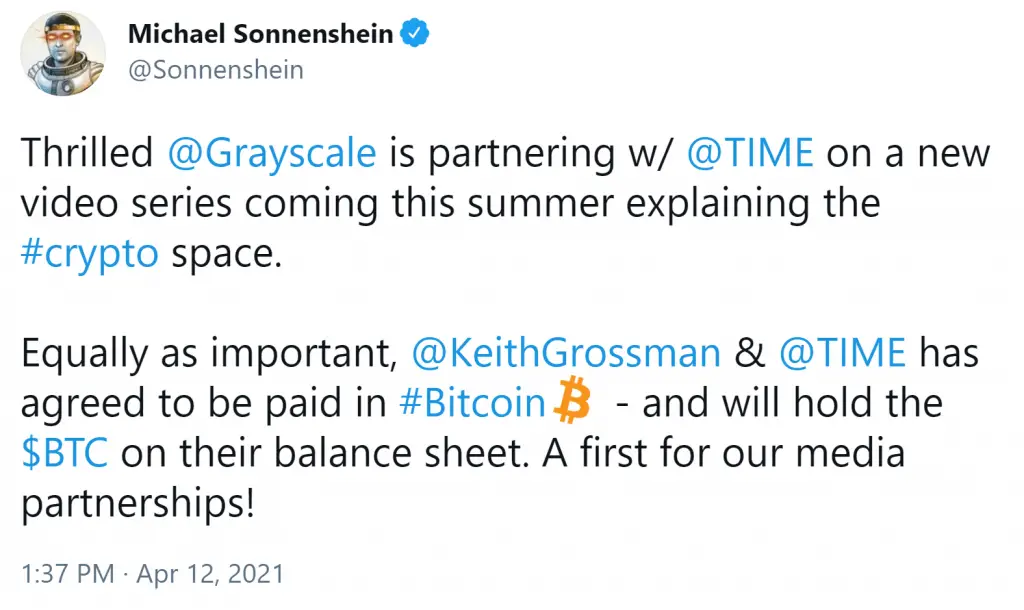 Ethereum is trading at $ 4,120 at press time, down 2.4% in the past 24 hours. It's 15% off its all-time high of $ 4,860 a week ago. Ethereum's downtrend is nothing special as most of the other tokens suffered a setback over the past week as the market calmed down after weeks of upturn.
Ethereum's trading volume has held up well despite the decline, which is a sign that investor interest has not waned. It was $ 23.3 billion in the past 24 hours, even higher than when it hit its all-time high last week.