Ethereum before the big upgrade: time for a reflection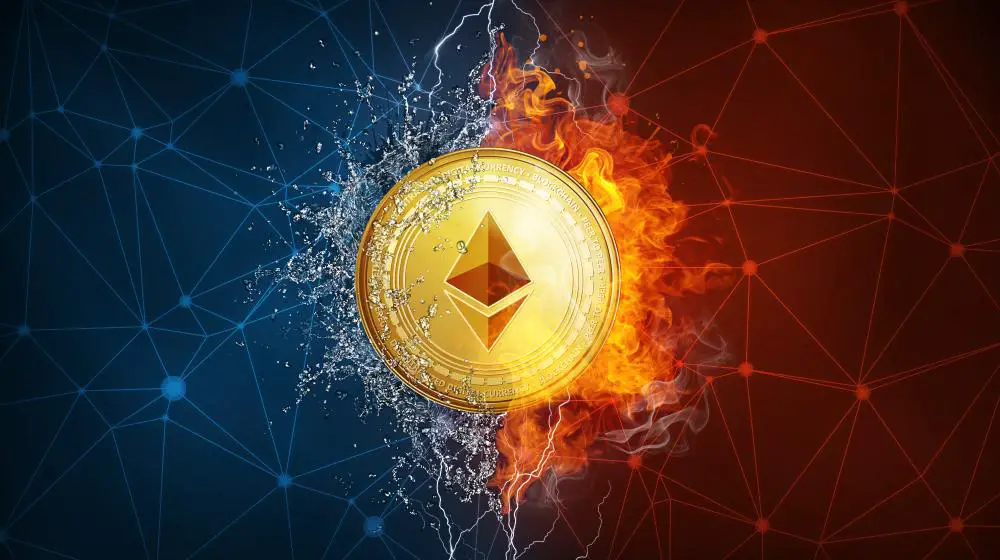 At the current Ethereum burn rate, Ethereum supply has negative growth of 2.2 percent per year. OpenSea, ETH transactions and Uniswap have contributed the most to the Ethereum demise so far.
ETH price is up more than 5.2 percent in the last 24 hours. Crypto market analyst and YouTuber Lark Davis says Ethereum's best days are yet to come. The Ethereum ecosystem is gearing up for the merge that is set to herald the Proof-of-Stake era. After that, problems of scalability, high transaction fees and low data throughput will be a thing of the past.
The big Ethereum update
The Ethereum network has completed multiple testnet runs to ensure a seamless transition to PoS. Notable testnets include Kintsugi and Kiln. The Merge is a major event for the blockchain industry. Lark Davis points out that his impact on Bitcoin would be equivalent to a tripling of halvings.
In particular, ETH issuance is expected to drop significantly after the merge in three months.
According to Ultrasound.money, 2,026,807.01 units of ETH have been burned in less than a year. It is currently burning around 5.99 ETH per minute. At the current ETH burn rate, the Ethereum ecosystem will have negative supply growth of 2.2 percent per year. OpenSea, transactions in Ethereum and Uniswap have contributed the most to the overall Ethereum burn so far.
Ethereum developers work around the clock to ensure Ethereum stays at the forefront of smart contracts. In addition, there is real competition in the smart contract market as the "Ethereum killers" are also not idle and growing rapidly.
"Over the next month, we hope to complete implementations, run several short-lived devnets, and gather feedback from application, infrastructure, and tooling vendors. Everything else — Shanghai, execution specs, Protocol Guild — should also be going on in the background," reads a post from AllCoreDevs .
ETH price development
ETH price has reached its highest level in the last 45 days after rallying for the past two weeks. It is currently around $3,328 after rising around 16.1 percent in the past seven days.
As the world's number two market cap after Bitcoin, ETH will quickly attract the attention of more institutional investors. More money and more developments mean that things will continue to go up in the future.
According to market analysis provided by CoinGecko, ETH has a market cap of around $400 billion. In addition, it has an average trading volume of $14.7 billion. For comparison, Bitcoin has a market cap of approximately $892 billion and its average 24-hour trading volume is approximately $27.2 billion.
Notably, the entire crypto market today stands at around $2.21 trillion in market cap — and it continues to soar.