Instagram is examining options for entering the NFT area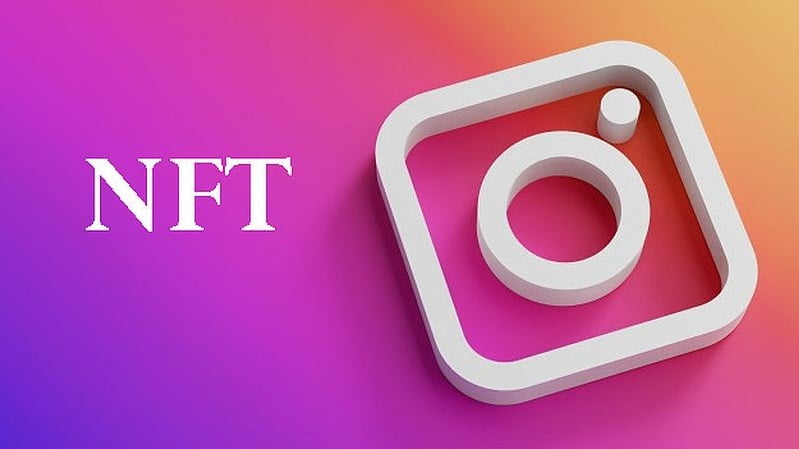 According to several reports , the social media platform Instagram, operated by Meta Platforms Inc. – better known as Facebook – is looking into ways to join other heavyweight companies and get into the NFT industry.
In a recent discussion on Instagram Story, part of a series of AMA questions for the company, Instagram boss Adam Mosseri revealed that the company is considering an NFT engagement.
"There's nothing to announce yet, but we're definitely exploring NFTs and how we can make them accessible to a wider audience. I think this is an interesting field in which we can move … and also a way to hopefully help creative people. "
Even if Mosseri did not provide any details on the integration of NFT support, it is clear that Instagram has been dealing with it for a long time. In May, Instagram hosted its first "Creators Week" and introduced NFT creators and NFT tokens. Sean Williams, a digital artist, revealed even then that Instagram was working on a platform for NFTs. According to Williams, the company has reached out to emerging artists in the NFT industry.
NFT industry attracts well-known brands
In July, software developer Alessandro Paluzzi used screenshots to indicate that NFTs were planned. He also posted an alleged leak about the company's decision to add features that would allow Instagram users to bid on NFT collectibles in the app. Paluzzi went on to say that Instagram will likely support Facebook's Novi blockchain project and its native asset.
A few months ago Microsoft and Warner Bros. invested in the NFT space and supported Palm NFT Studio. The boss Dan Heyman mentioned that Microsoft is now considering an application.
"Now they are trying to push the boundaries further and understand how these experiments and innovations from the private chain can be carried over into other initiatives. We are very pleased that you have selected Palm NFT Studios as your first partner in the public NFT space. "
Then, in September, Twitter announced that it was researching NFT authentication after introducing a bitcoin tapping feature. Companies like Adidas, Nike, DC Comics, Marvel and many others entered the NFT industry this year. Many celebrities, including Snoop Dogg , have also announced their presence in the NFT space. Just last week, Melania Trump also launched her NFT. The industry is gaining popularity.
The big players' enthusiasm for NFT has resulted in enormous sales in the industry. In the first quarter of this year, NFT sales reached $ 10 billion. This number is expected to rise sharply as many more companies have only joined the industry in the last few months.