Osprey Funds Unveils First-Ever Polygon Trust Fund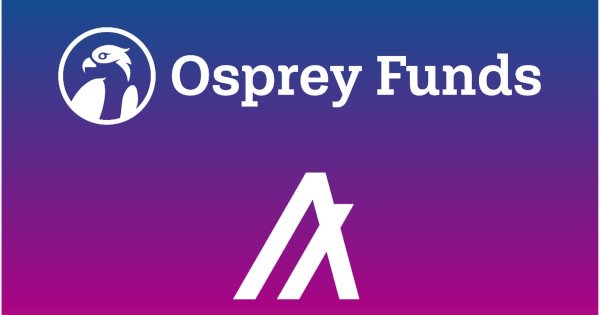 Digital assets manager Osprey Funds has announced a launch of the Osprey Polygon Trust, its fifth investment product of the year.
Polygon trust product is available to accredited investors for subscription with a $10,000 minimum investment. The company plans to list the fund on the OTCQX over-the-counter market as soon as possible to remove fees on shares and open it up to retail investors.
The product will offer exposure to MATIC, the native token of the Polygon network, an Ethereum layer- blockchain network. It is the first US fund to inclusively invest in MATIC, the native token used on the Polygon blockchain network.
Greg King, CEO of Osprey Fund, talked about the development and said: "We're excited to offer investors a new way to tap into the growing Ethereum market via the Osprey Polygon Trust. Polygon is a disruptive layer-2 technology that gains from Ethereum's secure network while mitigating common blockchain pain points, such as high gas fees and slow transactions."
With the launch of the Polygon Trust, Osprey beats Grayscale, which recently stated that it is examining to launch a trust product tied to Matic but has yet to establish one.  
Osprey Isn't Trying to Compete with Grayscale
The polygon fund is the latest trust product that Osprey has launched this year. Earlier this year, the company launched products tied to Bitcoin (BTC), Polkadot's DOT, Solana (SOL), and Algorand's ALGO tokens.
Osprey is a digital asset management firm that is part of a series of new crypto funds designed to serve institutional investors. In February, Osprey launched its Osprey Bitcoin trust in a market dominated by a few big players like Grayscale.
Currently, Grayscale Investments is the largest digital currency asset manager with more than $40 billion in assets under management across its various trusts.
During that time, Osprey CEO Greg confirmed the launch of the Osprey Bitcoin trust (OBTC) and stated that the fund was not set up to compete with the likes of Grayscale.
Instead, King wants the Osprey Bitcoin fund and its other products tied to cryptocurrencies to make investing in crypto assets like Bitcoin easier for people who may have had limited exposure to the market previously or those who have never fully embraced cryptocurrencies.
Image source: Osprey Funds