The First Bitcoin Futures ETF Approved In U.S., Expecting to Start Trading This Week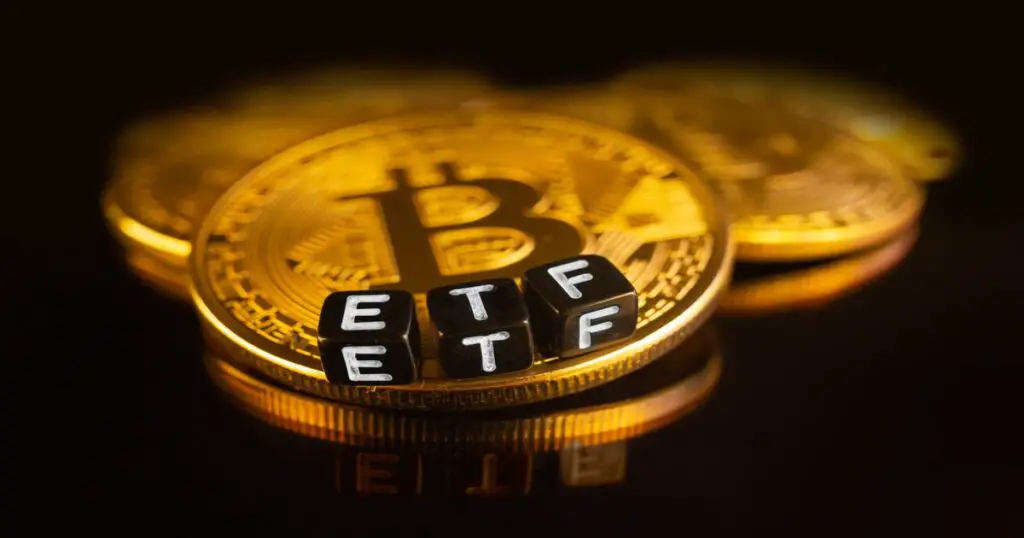 ProShares' Bitcoin futures ETF will start trading next week, that is according to an amended filing from ProShares (a U.S. provider of specialized exchange-traded products like leveraged, inverse and volatility exchange-traded instruments) indicated on late Friday, October 15. 
The announcement makes a milestone achievement to the cryptocurrency industry in the U.S. The U.S. Securities and Exchange Commission (SEC) has approved the first Bitcoin futures ETF in the sector on Friday afternoon, October 15, after five commissioners working for the agency met to examine the matter.
ProShares, which filed its application in August, is set to launch its Bitcoin Strategy ETF next week. The firm filed its post-effective amended prospectus on Friday, October 15, saying that Bitcoin futures EFT will be allowed to start trading next week, which is today, Monday, October 18. However, the fund may not begin trading immediately.
ProShares' Bitcoin strategy ETF shares would be listed on the New York Stock Exchange's Arca. Late Friday afternoon, NYSE Arca certified its approval for the listing, meaning that ProShares asset management firm would allow investors to trade the funds as allowed under federal law without SEC intervention.
The ProShares Bitcoin strategy ETF, which will expose Bitcoin futures contracts, will trade under the ticket "BITO."
According to the new filing, today, Monday, is the proposed date for the listing, though that does not necessarily imply that when it will start trading, that could come late in the week.
The Approval Boosted Bitcoin Prices
Crypto advocates believe that ProShares' Bitcoin futures ETF will be more broadly accessible for individuals interested in Bitcoin than the actual cryptocurrency by giving investors a regulated alternative to the underlying digital asset. The first product will track Bitcoin futures rather than the price of Bitcoin directly.
The ProShares' announcement indicates that the SEC is likely to approve further listings of Bitcoin futures ETFs at this point round. Crypto advocates have been pushing the regulator for several years to approve an ETF related to Bitcoin. The latest arrival is expected by many to bring in a new class of investors into the digital currencies.
The anticipation of the ETF's listing seemed to have boosted Bitcoin price over the previous week. The crypto-token surged more than 10% over the last week and was trading above $61,000 on Friday afternoon.
Several firms such as Valkyrie, Invesco, VanEck, and Galaxy Digital, which have applied to launch such similar ETFs, could follow ProShares into the market in the coming weeks. 
SEC chairman Gary Gensler recently signalled that he believes futures-based products might offer more robust investor protection because of the laws under which they operate.
Image source: Shutterstock