Brazil brings charges against Binance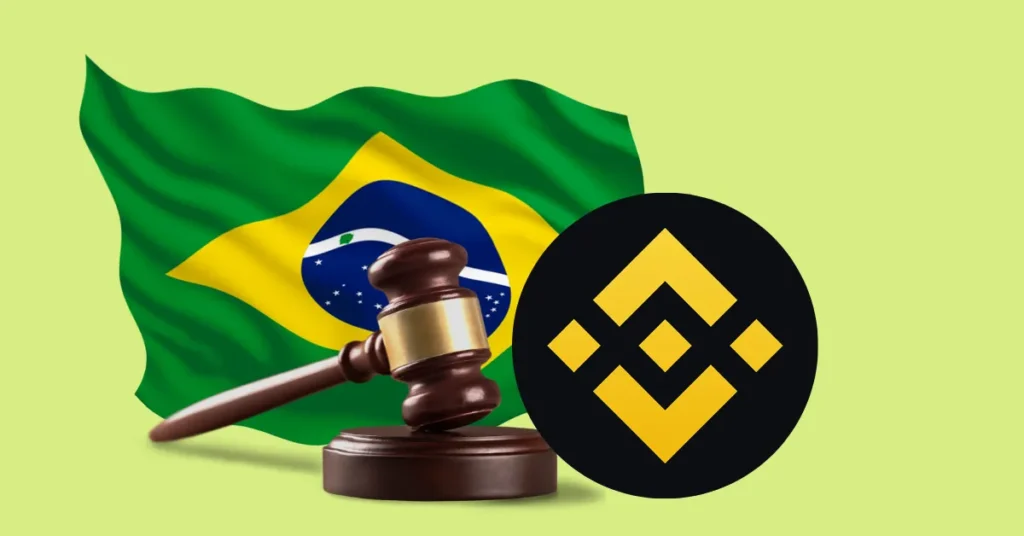 Brazil raises allegations against Binance. The world's largest crypto exchange is exposed to regulatory attacks in more and more countries. The South American state suspects deliberate involvement in multiple fraud.
That is why Brazil is now making allegations against Binance
The drama surrounding the world's largest crypto exchange Binance does not stop. Now another country, Brazil, is making allegations against the company. Binance supported pyramid schemes, the allegation goes.
Brazilian MP Alfredo Gaspar recently invited Guilherme Haddad to testify before the Brazilian parliament. Haddad is to explain the behavior of the crypto exchange.
The inquiry made on June 21 gives the responsible parliamentary commission of inquiry until June 27. Until then, a decision must be made as to whether Haddad should be heard.
If the Commission decides to invite him, Haddad could be required to testify before Parliament. According to Gaspar, a hearing with the crypto exchange is urgently needed, as pyramid schemes are believed to be a key factor in the company's success in Brazil.
Binance also maintained close relationships with companies that caused enormous damage to Brazilian end users. Gaspar does not mention which companies are involved.
Brazilian authorities restrict Binance
Brazilian authorities have restricted Binance in the past. Only in March did the Sao Paulo judiciary freeze around 100,000 US dollars on Binance. These funds were investments that were generated as part of an illegal pyramid scheme.
According to Gaspar, the Brazilian parliament is interested in better understanding Binance's business model. MEPs hope to gain insights into why the crypto exchange maintained ties with criminal firms.
Although Gaspar sees this fact as strange, she cannot provide clear indications that Binance itself is conducting illegal business.
The development is not entirely new. Binance has been accused of conducting illegal business in various jurisdictions in the past. Similar allegations were made by other crypto exchanges. Due to Binance's market dominance, the trading venue often makes headlines of this kind.
Recently, similar allegations came from the Netherlands or Australia. As a result, both states are revoking the necessary license for Binance to continue to function as a crypto marketplace. The company has already announced that it intends to withdraw from the Netherlands at least.
A lawsuit filed by the US Securities and Exchange Commission in early June 2023 received particular attention . In it, the US authority expresses a large number of specific allegations. Among other things, Binance is said to be committing fraud in the billions. The company itself denies the allegations. The crypto exchange won a first court decision .