Crypto turnaround in China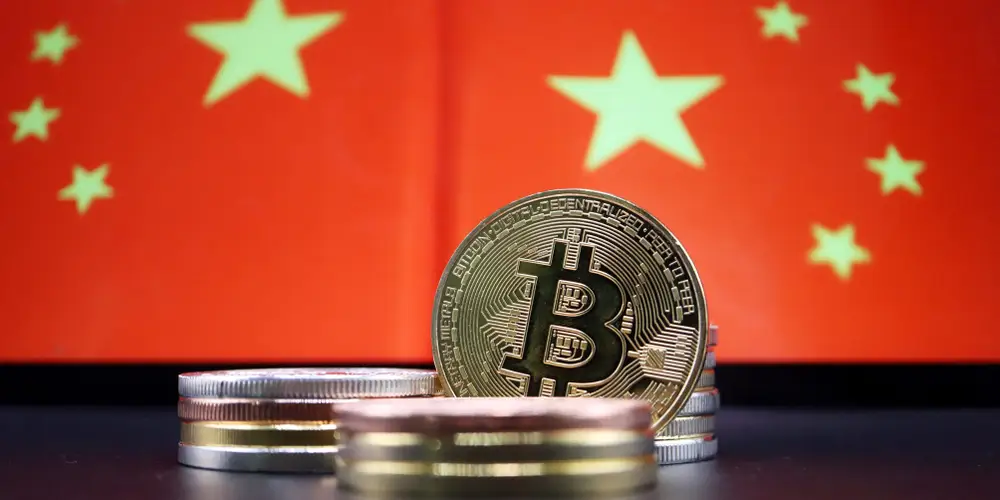 Is there a crypto turnaround in China? Hong Kong is opening up to the crypto industry, giving reason for hope. The report of a major Chinese television station further reinforces the belief in a new development.
Crypto turnaround in China?
Is there another crypto turnaround in China? The third largest country on earth seems to be getting closer to Bitcoin and Co. again. Most recently, the People's Republic of China issued a comprehensive ban on cryptocurrencies in September 2021, which is still in effect.
This is the third ban of its kind. The country previously banned cryptocurrencies in 2013 and 2017. China then removed these bans again and again.
A new report by the Chinese state broadcaster CCTV, which recently published a report , gives reason for speculation . The TV station reaches up to a billion people with its programs.
The broadcast is about special powers in semi-autonomous Hong Kong. The special administrative zone wants to allow trading in cryptocurrencies again soon. New laws are expected to come into force in June .
Hong Kong is opening up to the industry
Autonomous regions of China are increasingly going their own way in terms of financial policy, some of which are even contrary to the Chinese state as a whole. The Macau SAR is currently planning to introduce a CBDC as its official currency.
Although there is already the e-Yuan on the Chinese mainland, which also serves as an official means of payment, it is still in a limited test phase. In Macau, one could test a CBDC to the maximum extent but on a slightly smaller scale to test pros and cons.
Hong Kong, in turn, wants to take a different path and open up to the crypto industry. Trading in cryptocurrencies will soon be legalized here. China could scrutinize the new legislation and possibly extend it to the entire People's Republic.
This could have extremely positive consequences for Bitcoin and other cryptocurrencies. Chengpeng Zhao, founder of crypto exchange Binance, which launched in China in 2017, says the new legislation and Chinese state television report are bullish.
"CCTV just covered crypto. That's a big deal. The Chinese-speaking community is in a frenzy. In the past, such coverage has led to bull markets." writes the Chinese on Twitter.
The TV broadcaster's report was particularly positive because it was strangely neutral. There were no usual negative judgments. Despite all the attention, this is just a drop in the bucket. There is no prospect of legal trading in crypto for the 1.4 billion inhabitants of China.
If these people regain access to the crypto market, the demand for BTC and Co. would possibly increase significantly and thus raise prices. However, there is no prospect of that happening.
The Hong Kong financial authority is currently accepting applications from interested crypto trading platforms. In mid-April, the Chinese version of the TikTok app, Douyin, listed the prices of various digital assets within the search function.
After the new feature caused a lot of buzz, it was removed and replaced with a cryptocurrency warning.
So far, only one cryptocurrency in China has received government approval. It's in the top 100 after a recent price explosion.