Tezos is up 25% while Bitcoin, Ethereum and others are in the red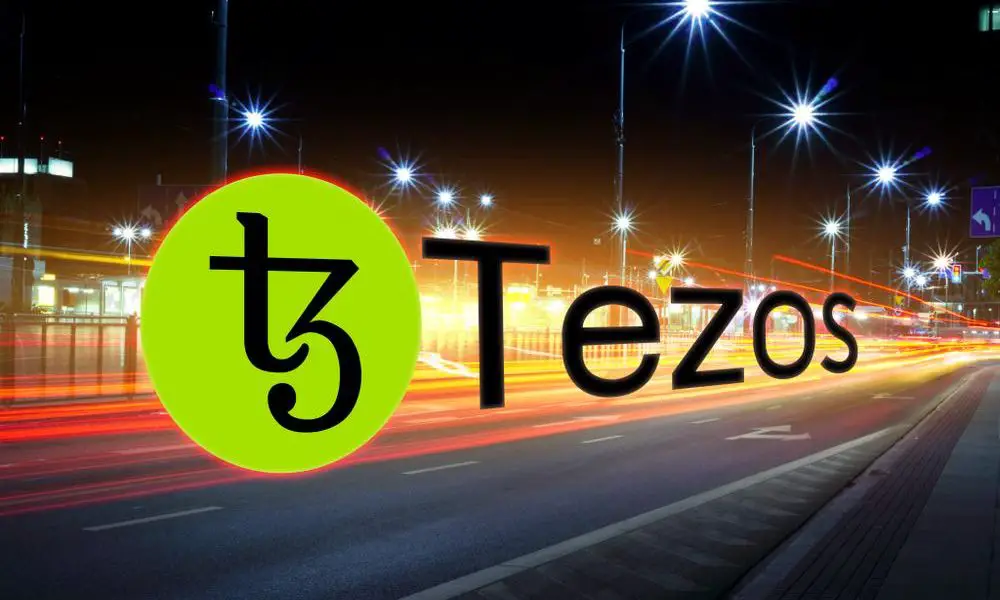 The cryptocurrency market has suffered a lot over the past week. Bitcoin slumped to a low of $ 45,000 – down from 58,000 a week ago. Ethereum, Solana, Binance Coin, Cardano and Polkadot have also depreciated. Now an altcoin is leading the charts with gains of 25%. Tezos has bucked the current market trend and rebounded quickly after hitting its lowest price in three months in a flash crash last week.
On December 3, Tezos (XTZ) saw a sudden dip, reaching a low of $ 3.23, its lowest level since mid-August. The decline was not unexpected as the entire market saw a correction that saw Bitcoin drop over $ 12,000 in one day.
But Tezos has been on an upward trend since then, culminating in an increase of 25 percent in the last 24 hours.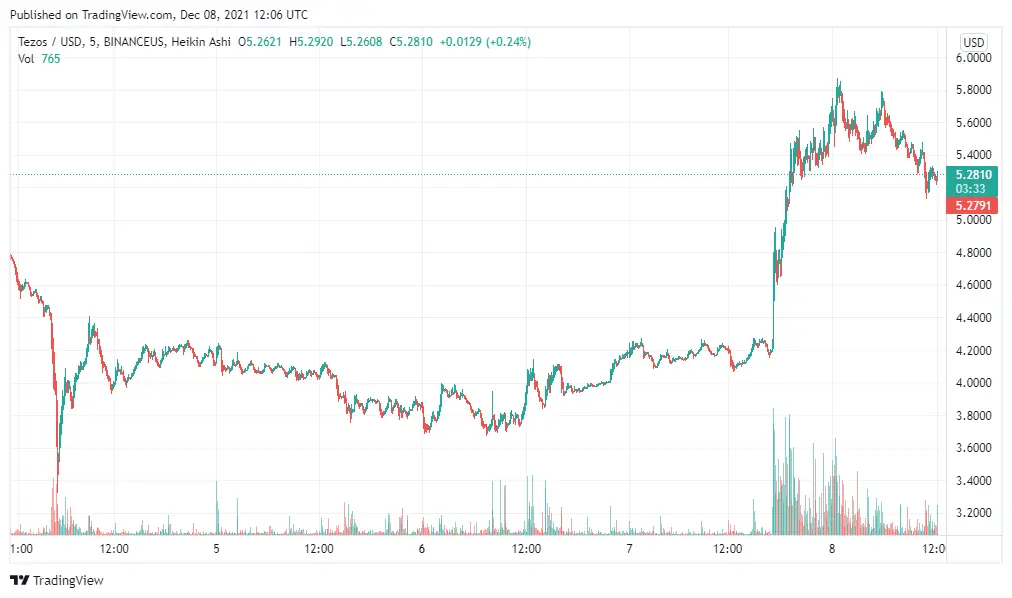 XTZ is now number 39 in the world, with a market cap of $ 4.6 billion.
The underlying key figures show that this is no coincidence. The trading volume has risen by an incredible 550% to $ 1.55 billion in the last few days, above the popular Shiba Inu and Bitcoin Cash.
Why Tezos is rising
Tezos, a self-upgradeable proof-of-stake blockchain network, focused on NFTs and gambling in 2021, two sectors that have seen an explosive surge in popularity. As one of the most energy-efficient and fastest networks, it is also one of the most cost-efficient networks for gamers and investors.
The risk was worth it. Yesterday, one of the world's largest gaming companies announced that it was building on Tezos. Ubisoft builds "the first energy-efficient NFTs that can be played in an AAA game". Under the name Ubisoft Quartz , it will be launched on December 9th with three free cosmetic drops.
Ubisoft is a French video game giant with development studios around the world. The best-known game series include Assassin's Creed, Tom Clancy's, Prince of Persia, For Honor and Far Cry.
Blockchain gaming has emerged as the next big sector after the immense success of DeFi and NFTs. With Ethereum still lagging behind in terms of transaction speeds and high fees, there is a great opportunity for any other network. Tezos is in a prime position to dominate this area and the Ubisoft deal will be a big boost.
When Ubisoft announced its partnership with Tezos, PricewaterhouseCoopers released a report promoting Tezos as the most energy efficient blockchain network on the market. According to PwC, the energy efficiency per transaction in the network increased by 70%. The auditing firm announced that electricity demand had also fallen by 30% this year.
The network's annual energy consumption is 0.001 terawatt hours (TWh), well below the 130 TWh of Bitcoin and the 26 TWh of Ethereum. In general, the annual energy consumption of the Tezos network equates to the energy footprint of only 17 people.