Token Chainlink(LINK) – the new star in the crypto sky?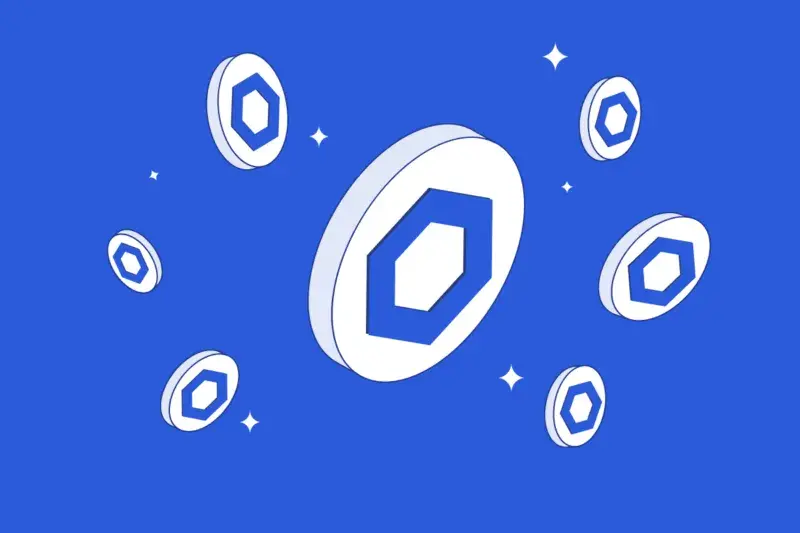 The Oracle service provider with the smart contract platform Chainlink is one of the most active companies in the crypto industry. Chainlink has become the industry standard for building, accessing and selling oracle services required for hybrid smart contracts on any blockchain network.
Chainlink's cryptocurrency LINK has come into focus since its price surged. It's up 11.5% in the last 24 hours and was exactly $8 at press time; the market cap is $3.9 billion.
According to crypto analyst Michael van de Poppe, the LINK price could represent a golden opportunity. Poppe, who frequently reports on altcoins, said that $6 to $8 represents the best entry point into LINK in a very long time.
Other crypto experts also think Chainlink is a good tip. Its ability to transfer data from chain to chain makes Chainlink a candidate for strong applications on the Web3.
Chainlink also dominates the Oracle market in Web 3.0. Chainlink's oracle services pull data from the real world and can perform various calculations on it without sacrificing decentralization. Chainlink's decentralized data feeds also have an important use case in the decentralized finance (DeFi) market. Several large companies in the crypto space support Chainlinks data feeds.
Chainlink VRF integrations
The Chainlink protocol offers a verifiable random function (VRF). Without sacrificing data security and decentralization, VRF offers random events for different blockchain platforms. There are several companies currently using Chainlink's VRF feature.
Earlier this week, the operators of the Web3 strategy game Mechaverse announced the integration of Chainlink's VFR :
"By integrating the industry-leading decentralized oracle network, we now have access to a tamper-proof and auditable random number generator that helps make the distribution of eligibility lists in Mecha-Fight fair to all users. This creates an exciting, transparent user experience as players now have peace of mind that slots are being fairly distributed on the eligibility list."
Another Web3 platform, MAJOR, also announced the integration of Chainlink's VRF. At the same time, decentralized exchange Qube announced its integration with Chainlink Keepers on the BNB mainnet. This will give Qube "access to a secure, cost-effective smart contract automation service" and automatically recalculate the value of stake rewards in QUBE.