Bitcoin (BTC) surges past $46,000 valiantly, institutional demand overwhelms regulatory drama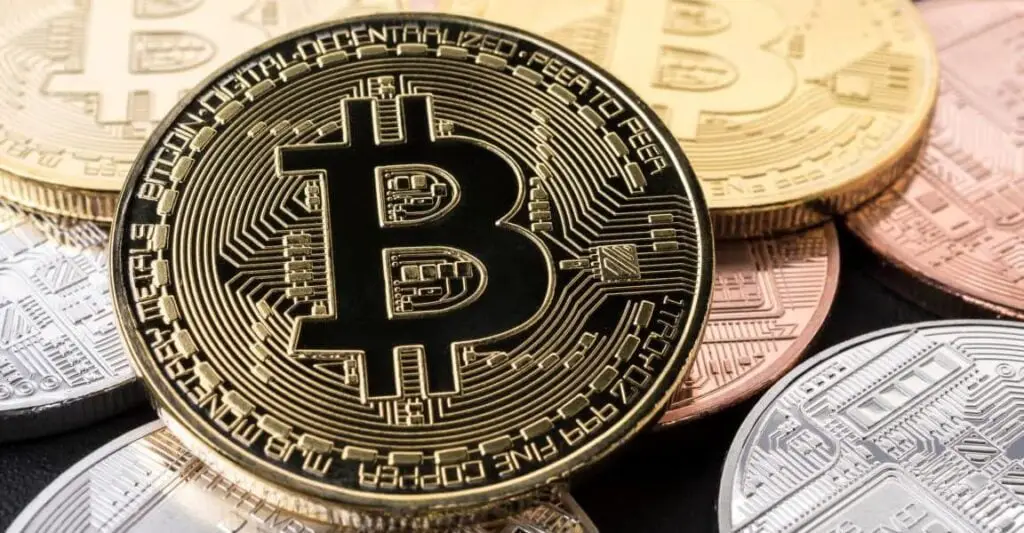 Defying all the drama going around the U.S. infrastructure bill, Bitcoin (BTC) is heading north surging past $46,000 levels. At press time, Bitcoin is trading 3.5 percent up at $46,064 and with a market cap of $865 billion
The latest data shows that increased institutional on-chain activity has been the reason for Bitcoin's latest price rally. The large value transactions happening on the Bitcoin network have fueled a 20 percent rally in the BTC price over the last week.
As per the current price trend, analysts believe that institutional players are focusing more on Bitcoin's upside rather than the potential obstacles. Joel Kruger, cryptocurrency strategist at institutional crypto exchange LMAX Digital told CoinDesk:
Investors are looking to the positives around regulation rather than the negative. The fact that the U.S. government is listening and is aware that there is a provision around crypto in the infrastructure bill that needs more clarification.
The rising dominance of large Bitcoin transactions
Large Bitcoin transactions with a value of at least $1 million have surged by 10 percent since the beginning of August 2021. This on-chain transaction volume contributes to 70 percent of the total value transferred. On-chain data provider Glassnode shows how the dominance of large Bitcoin transactions has doubled over the last year. It notes:
The dominance of large #Bitcoin transactions (> $1M) has risen from 30% in 2020, to over 65% in 2021. This reflects a growing share of institutional interest, and capital being transferring across the #Bitcoin network.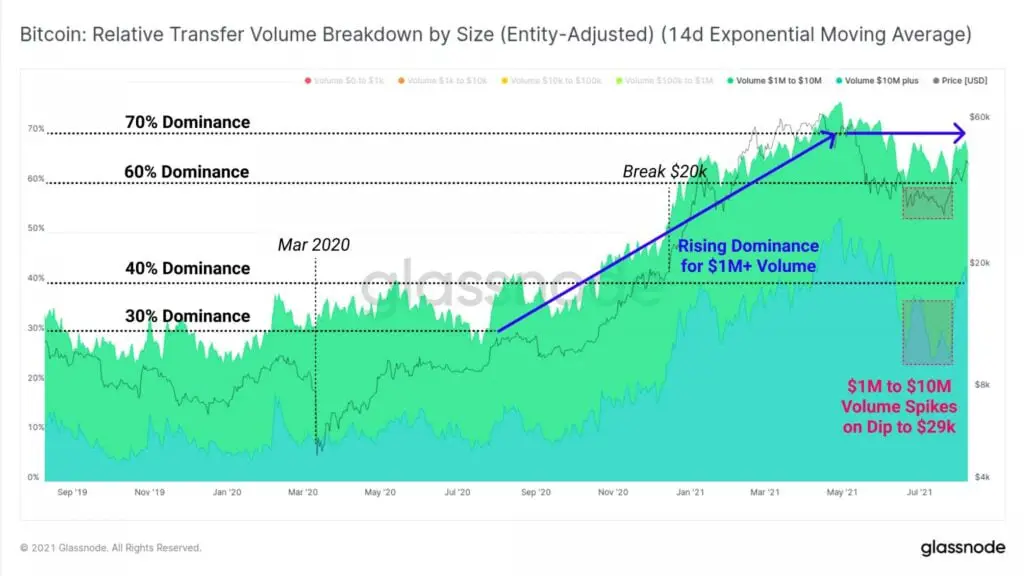 In the report, Glassnode blockchain analyst Check Mate further adds: "The rising dominance also correlates with [massive]Coinbase exchange outflows since December 2020, which we also assign to likely US institutions".
On the other hand, the dominance of small-sized transactions has been on a decline. Transactions valued at less than $1 million have dropped by 50 percent over the last year, reports Glassnode.
Analysts note that institutional investors are usually pro-regulations. As the regulatory landscape evolves, institutional players gain confidence in investing in the crypto space with time. Thus, they will allocate more capital to the crypto asset class.
This is the reason that the institutional activity is at a high despite the strong regulatory actions recently.
BTC breaks past key resistance levels
The world's largest cryptocurrency has moved past its crucial resistance level at $45,000. This was the long term 200-day moving average for BTC which confirms a bullish uptrend.  Ulrik Lykke, executive director at crypto hedge fund ARK36 told CoinDesk:
There seems to be a shift in the sentiment in the market compared to a few months back. We've recently seen some seemingly negative news coming out about Binance facing regulatory scrutiny that did not seem to influence the price a lot.
The daily spot volume for the month of August is the highest over the last two weeks.