Dominica releases DMC token and blockchain ID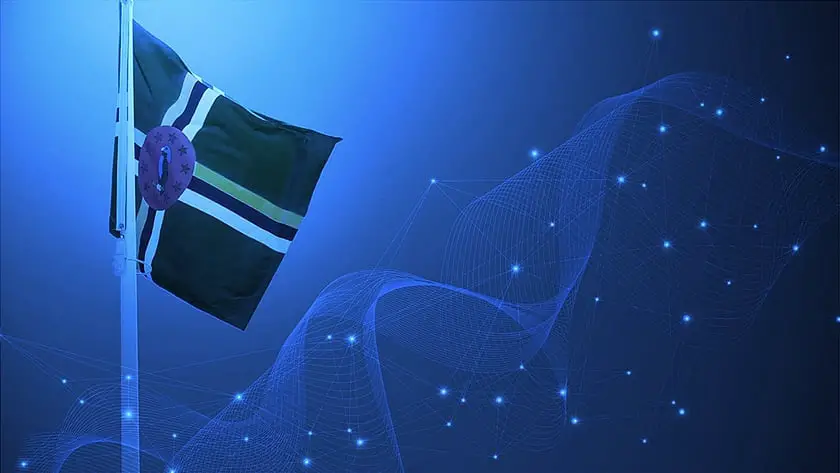 Almost a month and a half after Dominica made cryptocurrencies legal tender, the small island nation is now releasing its own DMC token . In addition, a separate blockchain ID is used.
Dominica releases first state token DMC
In October, several tokens on the Tron blockchain on Dominica will receive official national currency status . In addition, state representatives announced that they would expand their cooperation with Tron and publish their own token.
Now the time has come. As per a press release from Huobi , the small island nation of Dominica is releasing the TRC-20 token called Dominica Coin (DMC). This makes the small Caribbean state the first nation in the world to produce its own cryptocurrency . In this country, the city of Lugano developed the LVGA token .
Crypto exchange Huobi has been owned by Justin Sun since October . The Chinese entrepreneur founded Tron and runs another crypto exchange, Poloniex. He himself had a significant influence on state adoption.
Because BitTorrent creates interoperability between Tron, Ethereum and BNB, the DMC will soon also be available as ERC-20 and BEP-20 tokens . Interested parties can purchase the Dominica Coin via Huobi.
Dominica introduces Blockchain ID
Recently, a new form of blockchain identity has been reported. The reason for this is the statement of Cardano founder Charles Hoskinson. This has declared war on centralized crypto exchanges over KYC.
Hoskinson wants to bring KYC to the blockchain. This measure should lead to more freedom. This requires Decentralized Identifiers (DID) . Dominica is now using this as well.
So-called soulbound tokens are used to connect the identity of the executing user with their blockchain address. The possibility of acting anonymously is thus obsolete.
However, Dominica has good reasons for using DIDs. One wants to enable users to open bank accounts – and all this only with crypto and the blockchain. In addition, loans can be taken out, companies founded and other services used without having to go through KYC again.
For the security and convenience of the users, these functions could be of great benefit. In the first announcement, the DMC was presented only as a fan token. Since this is necessary in order to use and pay for the said functions, it has a practical use after all.
Additionally, DMC holders are eligible to receive airdrops from TRX, BTT, SUN, JST, and DMC themselves. The Dominica Coin will also become the base currency of the Dominica Metaverse .